I used to love Major League Baseball. But today the elite level of our national pastime is more profoundly broken than it's been in a century. Pitchers glue their fingers to the ball with foreign substances to increase its spin rate so much that the ball moves in ways that seem to defy physical laws. And when the MLB finally steps in to stop the cheating, pitchers howl their disapproval.
Baseball isn't broken because the players aren't talented. To the contrary, today's players demonstrate across the board physical prowess and skill only rarely seen in previous generations. Recent developments in pitching mechanics and training, for example, have virtually every pitcher throwing fastballs in the mid-90 mph range. That's territory previously reserved for the elite power pitchers of prior generations.
The combination of foreign substances and velocity has today's average strikeout rate for all of MLB roughly equivalent to that of all-time strikeout leader Nolan Ryan. The most notable phenomenon of this new baseball age is Anaheim Angel pitcher/outfielder/designated hitter Shohei Ohtani, who pundits are now comparing to Babe Ruth, and may, like Ruth, be MLB's salvation.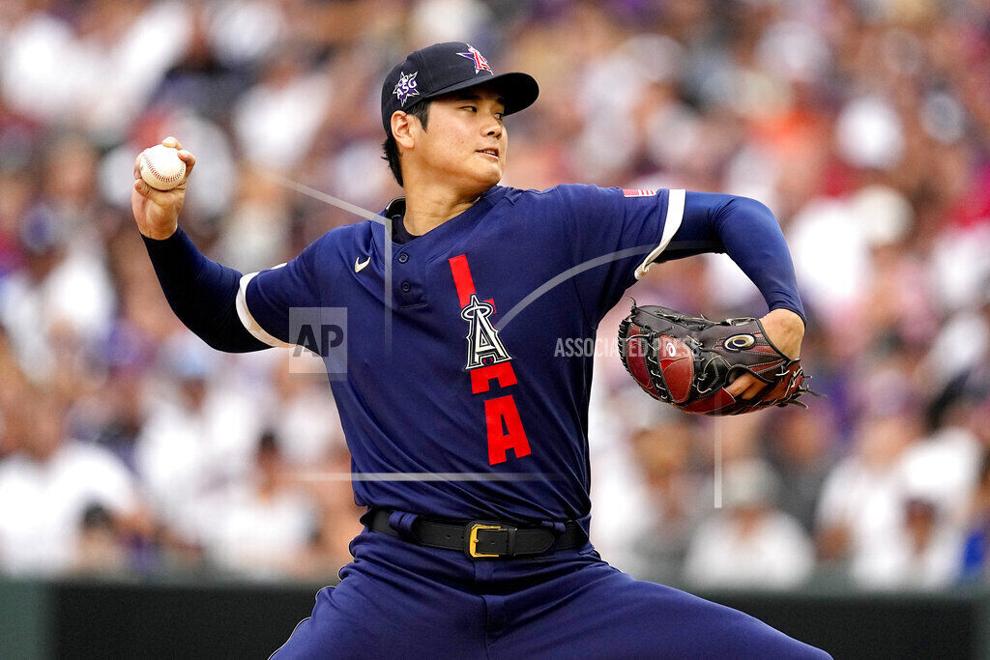 More on him later.
It was Aspen part-time resident Kevin Costner's "Crash" Davis character who in the 1988 movie "Bull Durham" famously told young, flame throwing pitcher Ebby Calvin "Nuke" LaLouche (played by Tim Robbins) that "strikeouts are boring, and beside that, they're fascist." I don't think the MLB is fascist, at least not yet, but great swaths of games are now excruciatingly boring. Why? Because pitchers dominate hitters in ways not seen in decades (see reference to cheating, above). Combine this boredom with the fact that games are historically longer than they've ever been, and the result is a style of play that Miami Marlins manager and Yankee Hall of Famer Don Mattingly recently called "unwatchable."
In 2020, the average length of a major league game was 3:06 (three hours and six minutes). So far this year, games are averaging even longer at 3:10. Back in 1974, when as a 12-year-old I was keeping score to Cincinnati Reds games on the radio, the average game length was 2:25. That's a 28% increase in average game length in a generation.
The recent across-the-board increase in velocity gives today's pitchers an advantage over batters that appears to be greater even than that enjoyed by the likes the MLB's first generation of true power pitchers, including Sandy Koufax, Bob Gibson, Denny McClain, et al. Back in the 1960s, as offensive production declined in the face of the rise of the first flamethrowers (Bob Feller, who played earlier, notwithstanding), MLB lowered the mound to reduce the amount of leverage pitchers could generate with their windups. That tactic appears to have worked for about a half century, until MLB decided to ignore the current cheating.
But it's actually more like a full century since baseball has been this broken. It was 103 years ago that the powerhouse Chicago White Sox conspired with gamblers to intentionally lose the World Series. Players were team property, and stingy contracts from team owner Charles Comiskey during baseball's (very) pre-free agency era were a primary reason. Today, we have the opposite problem. Players make so much money that issues such as the current cheating scandal somehow tilt in the players' direction as they howl about needing to keep cheating to avoid injury to themselves or the batters if they lose control of a 100 mph fastball.
It's important to remember that batting helmets only became mandatory in the MLB in 1971, in direct response to the power-pitching phenomena of the '60s. Perhaps it's time for another equipment evolution. Any chance today's multi-millionaire MLB elites would be willing to hide their advertising mugs behind protective facemasks in the interest of baseball purity? I doubt it. But I digress.
The 1918 "Black Sox" scandal, as it came to be known, ruined MLB's integrity, and it only involved one team. In response, the first commissioner of baseball, former federal Judge Kenesaw Mountain Landis, was appointed in 1920. He ruled the game with an iron fist, banning eight former White Sox players from the game for life for participating in the scandal.
Needless to say, Landis didn't exactly put joy back in the game. But a rambunctious street kid from Baltimore nicknamed "Babe" could both pitch and hit, did. He played with joy, helping baseball move past the "Black Sox" scandal. Both pitching and playing the field, his 29 home runs and nine pitching victories for the 1919 Boston Red Sox made him MLB's last great "two-way" (both pitcher and hitter/fielder) player. Sports writers lauded him as superhuman. Of course, when the Yankees acquired him, they saw the light and made him their full-time right fielder so he could focus on hitting, and the rest is history.
Today's MLB scandal is not just one team. It pervades all of baseball. So, if MLB is to move past the incredulity of permitting pitchers to cheat in ways that make their game unwatchable, they may just need another two-way player like "the Babe" to put joy back in the game.
Ohtani fits the bill. Last week at the All-Star Game held at the home of our own Colorado Rockies, he became the first MLB player in history to start a Major League game as a pitcher, earn the victory and bat leadoff. That's in any game, not just the All-Star Game. I'm pulling for him because just like in 1919, Major League Baseball needs a savior.
Contact Paul at pmenter98388@gmail.com