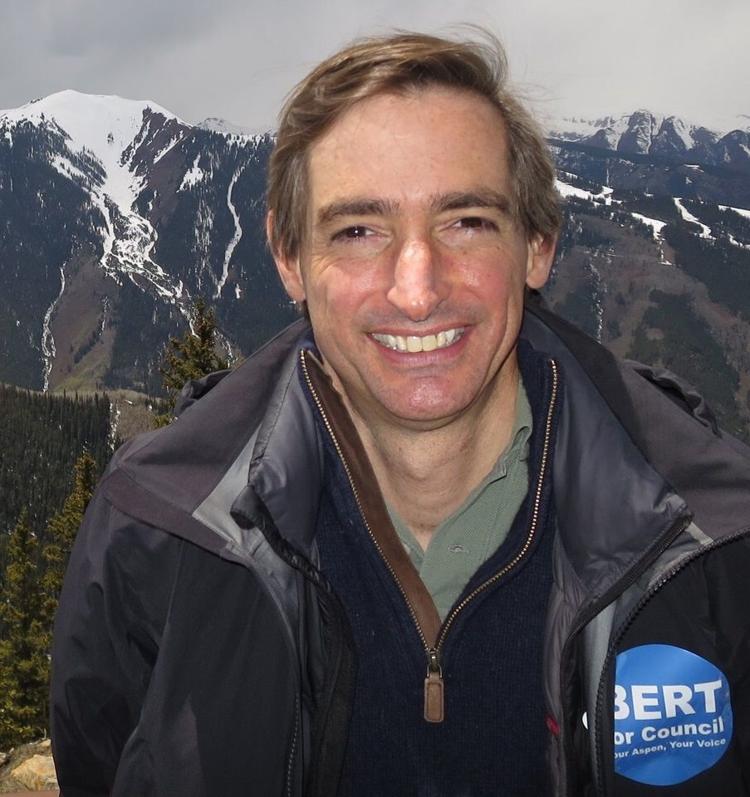 Thank you for the opportunity over the past four years to represent our community from the city council table. I have consistently voted to protect our quality of life, community character and small-town values against the relentless pressure from development. When we put our community first, I believe the resort and everything else will follow.
Our discretionary mitigation regulations are being abused by those unwilling to stand up for our community. Every job-generating square foot being added to Aspen significantly reduces the odds of finding affordable housing, reduces the odds of finding affordable early childhood care and increases the odds of spending more time in traffic congestion. If instead we ask growth to pay its way, some of the profits currently reaped by speculators would go toward the community costs associated with growth.
Our most pressing problems revolve around carrying capacity. Our current approach looks at individual projects as silos without considering the cumulative impacts development has on our community. Demand for the "Aspen brand" is unlimited. We cannot build our way out. We need more broad conversations about how much and what type of development we are willing to take.
For nearly 15 years, including the past four years at the city council table, I've been leaning in for our community to address the impacts of growth that make it ever-harder for future generations to call Aspen home.
I am the only Aspen city council candidate in this election using both my voice and my vote to say contributing $4.36 million of our community tax dollars, sacrificing affordable housing for 44.9 employees (between the current vested approval requirement to house 91 employees versus the ballot question requiring housing for only 46.1 employees) and saying adding 320,000 square feet of buildings at Lift One base is too much for too little. Too much community money for too little in return. Too much employee generation for too little affordable housing. Too much construction for too little space. Too much traffic and congestion for, well, forever.
The planning and zoning commission and council rushed their work on the ballot question to meet the moved-up election date. The "all-in-one" question on the ballot is simply "shoot the puppy" extortion foisted upon our community. At a minimum the single question needs to be broken up into three questions:
1. Do you support transfer of city parkland, realignment of city rights of way, and changes to the vested rights for Lift One Lodge and associated development in exchange for the replacement of the ski lift and realignment to Dean Street? I'd vote yes.
2. Do you support up-zoning of land from Conservation to Lodge to build Gorsuch? I'd vote no.
3. Do you support giving the Lift One and Gorsuch developers $4.36 million of your cash for their development? I'd vote no.
A no vote sends the developers back to city council to make this proposal better for our community in the long term. The threat made by Lift One Lodge to fall back and build under their vested approval is hollow. The vested approval has less gross square footage, fewer lodge units and one less multi-million-dollar free market unit. The vested approval requires the developer to house nearly twice as many employees (91) as the ballot question (46.1).
Perhaps the biggest reason the developer won't revert to the vested approval without first returning to city council is the loss of the over-the-top profit from making Lift One Lodge ski in/out. Ski in/out is made possible in part by conveying 8,160 square feet of Aspen and Summit streets to the developers, by effectively changing Willoughby and Lift One Parks from park use to commercial use and by the eventual change of the Dolinsek's property from use as a park to use as snow storage and snow cat turn-around.
Demand for the Aspen brand is unlimited but the demands our town infrastructure, our environment and our community can bear do have a limit. The combined Gorsuch Lift One Corridor proposal on the ballot crosses those limits.
Vote no to send the combined Gorsuch Lift One Corridor proposal back to council in order to rebalance this project to support both the developer and the community. Also, I would appreciate your vote to re-elect me to City Council.