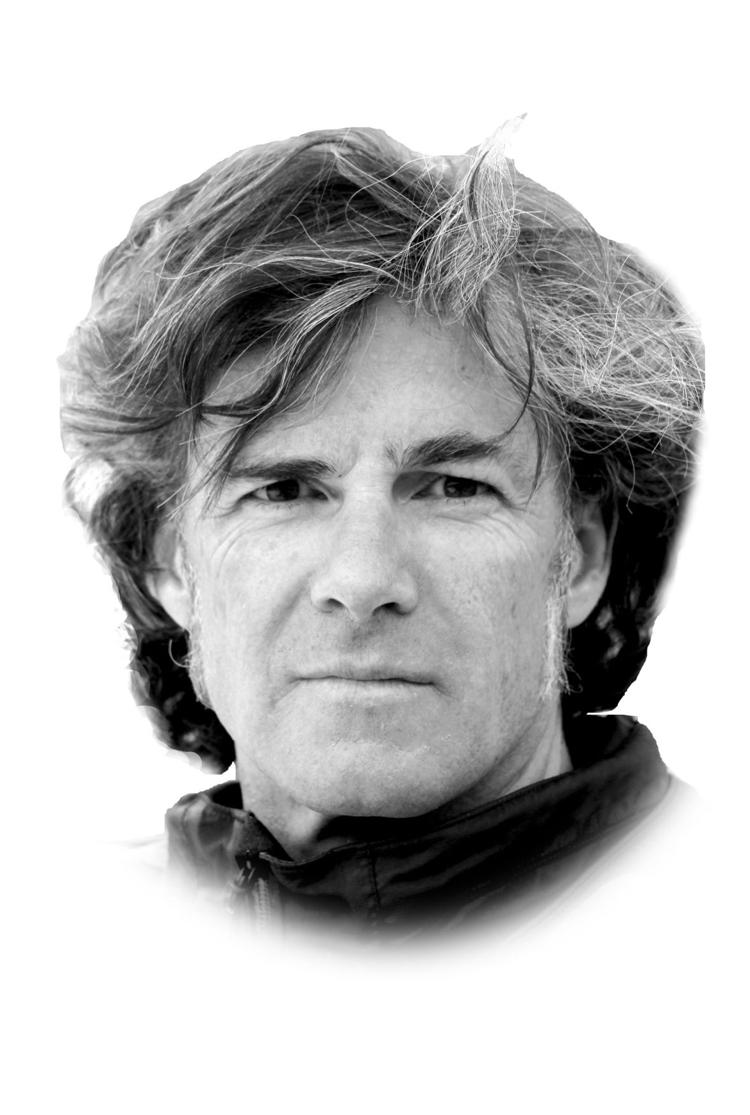 The birthday celebration for Klaus Obermeyer's 100th was a real soirée. It had all the key components of an authentic German shindig too; some Germans, sausages, strudel, and a smokin' polka band dressed to the nines with the obligatory feathered hats and lederhosen. The party was so wild I lost my sunglasses! Seeing the myriad of locals and visitors from wildly varying walks of life and career paths, it made me realize that we as Aspenites are lucky to be alive at this particular time in the town's skiing history. It was also a reminder how fortunate we are to have crossed orbits with Klaus in our own particular, and often peculiar ways. It's often said how "inspirational" Klaus is. Being inspired by people, I've found, is more often than not a temporary affliction easily forgotten as soon as someone cuts you off in traffic and you instinctively scream a curse. Perhaps that's pessimistic, but it's my experience. I think what's more telling and applicable about Klaus Obermeyer is that he's unfailing. Consistently upbeat, nice to people, optimistic and funny. He did say during an interview in the paper to do pushups, so I started doing pushups.
Generally speaking, those who are happy all the time make me nervous. It's hard for me to process how someone can be that happy, that much. It makes me wonder what they're really like on a bad day. I grew up in the same timeframe as one of Klaus' sons, Klaus Jr. — or "Little Klaus" as he's often referred to, the joke being he's a monolithic presence at 6-foot-7, who incidentally also happens to be happy all the time. I initially thought it was an act, a front, a coping mechanism of some sort. Then I met his father and it clicked. It was real. It was genuine. He couldn't help it. I felt guilty for thinking otherwise. The apple didn't necessarily fall far from the tree — the apple was the tree.
In the late '80s when Aspen Highlands still genuinely was an independently owned renegade mountain, I had the fortune of skiing with two of the very first snowboarders in Aspen — Tai Vare (who's father Ned can be seen on a Thomas Benton political poster in the Patio Building) and "Little" Klaus Obermeyer. We were in our early 20s and arguably at some indefinable peak in our lives we didn't consciously realize until you get enough distance for the past to come into focus.
These guys were a real sight to be seen in their bright Day-Glo Obermeyer one-piece suits; Klaus' a neon pink and Tai's a fluorescent tennis-ball green. They rode these enormous split-tail, zebra-striped Burton Safari snowboards at least 200 centimeters in length. We were at Highlands not because it was our favorite mountain and we had Highlands passes, rather because it was my understanding that snowboarding was banned on the three Aspen Skiing Co. mountains.
Skiing with those two guys was a huge paradigm shift for me in terms of the way I viewed skiing. Traditionally you're taught to ski the most direct fall line, the path by which a ball would roll down the slope. Skiing behind two snowboarders shattered my preconceptions, engrained habits of which line to pick and what shapes of turns you were expected to make. It was like suddenly finding a decoder ring to a book you'd read a thousand times. I can still hear the shouts of "Get off the hill!" from the Olympic chair as we criss-crossed the run below in our own formation like psychedelic acrobats. "Little" Klaus went on from there to film primetime TV commercials — the ones you'd see on Sunday while laying on the couch watching football, and his one-pieced guitar-slinging wingman Tai was doing the background music for them.
After a decent run at SkiCo at the main switchboard and then the sales department, it was time for me to cast out and start a business of my own. I credit Klaus Senior with giving me a start at making a living in the ski industry. Obermeyer was the company I initially called to be a supplier. I'll never forget that first meeting with Klaus. The encounter was brief and encouraging. He provided theoretical credence to my skiwear rental concept by being enthusiastic and confident in my business model, and agreed to help by giving me a wholesale contract on the spot. That was over 22 years ago. The rest is history. We celebrated his birthday with a family ski day on Snowmass last Sunday — all wearing our favorite Obermeyer outfits. Thanks Klaus!