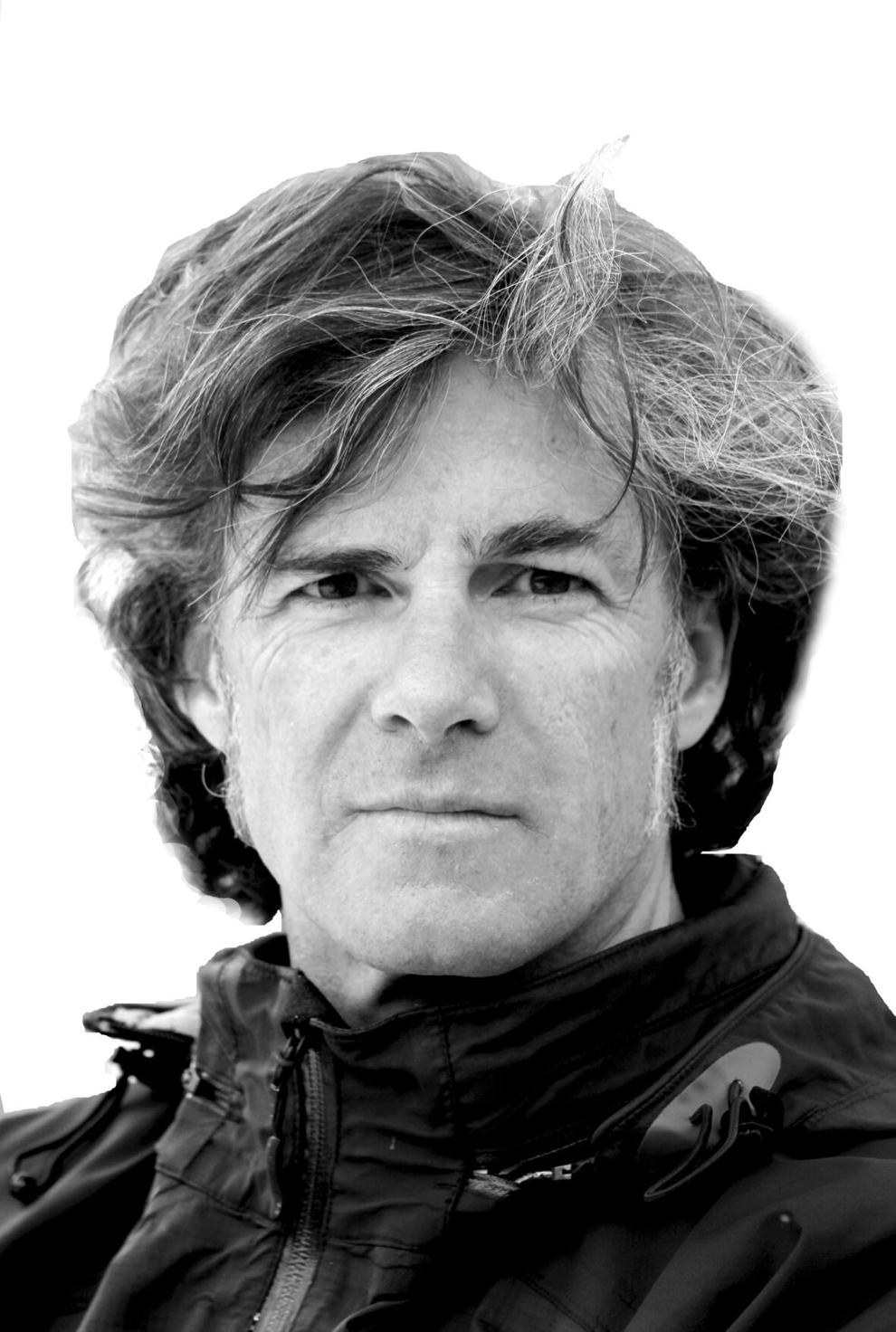 Sometimes I fashion our bustling little city of Aspen as a grand dame: a widow whose husband died in a yet unsolved mining accident. To me, each ski mountain represents one of her four beautiful daughters. The eldest is a woman named "Ajax" who just turned 75 this week. She doesn't look a day over 21.
Ajax is a complex beauty that looks best with no makeup, wearing faded jeans and a white T-shirt, sans bra. Money bores her. She gets sick of guys constantly hitting on her. The boys she went to Aspen High School with still religiously call her "Aspen Mountain," almost as if defiantly refusing to acknowledge her marriage, to a guy they despise.
She doesn't suffer fools, but she will make fools suffer. Case in point: me. I once left a date with her in the back of an ambulance, my knee blown to smithereens. That's what I got for trying to impress Ajax by doing a helicopter off of that side-hill jump at the top of One and Two Leaf. Another time, I limped away from her of my own volition back to my car after sliding backward, headfirst down Silver Rush, destined for surgery yet again — my other knee twisted apart like a chicken wing. In retrospect, I've been kissed by an angel. Twice.
I have a healthy respect for Aspen Mountain. I know darn well what she's capable of. That's why it was important for me to go to her birthday party earlier this week and show my admiration. Skiing down from the Sundeck to the bottom of the original Lift 1, in an oddly well-behaved swarm of roughly 200 skiers, was truly a unique experience.
Usually, when Ajax is crowded, she feels dangerous. Everyone has his or her own agenda. The frantic scenario is like a real-life, high-stakes video game. Different skiers and snowboarders of wildly different skill levels are going all directions at breakneck speeds, with swollen egos fueled by caffeine, marijuana and hot wax.
Yet this was special. The vibe was more that of an amoeba, each singular cell cooperating with the others, with a common goal of survival in mind. Spar was choked with partygoers, but the elbow-to-elbow skiing was strangely enjoyable. The best turns were on the small luge section from the bottom of 1A to the old Lift 1 terminal, where Skier Chalet superintendent J.F. Bruegger ­dutifully shovels snow onto the Gilbert Street Gap for safe passage.
At the bottom of Lift 1 there was a poignant ceremony with a healthy mix of the town's dignitaries and local riff-raff. The historic parallels from then to now were stunning: similar issues, different times. I think I may have seen Aspen Mountain blush at the champagne toast. Aspen Skiing Co. owner Jim Crown spoke eloquently and introduced his daughters. Seeing them made me postulate that perhaps one day, one or both of them will run the company.
Ambassadors in their classy new uniforms were giving away commemorative silver pins with the slick newfangled logo at the event. If you didn't get one, fret not. They're most certainly already available on eBay, along with last year's 100-day pins.
After skiing safely away from Ajax's 75th birthday party, my new goal in life is to ski away from her 100th. I don't care if it's right into the back of a hearse.
We're living and skiing in historic times. I can't help but feel like a small part of the ongoing sociological human experiment called Aspen. I sense the SkiCo is a good, caring steward of our shared mission. The emphasis on skiing is rooted firmly. I'm lucky and grateful to be able to make a modest living in the ski industry, albeit as a small cog in a giant machine. There's no business like snow business.
This week something shifted energetically for me. It felt like we entered into the real meat of the ski season. There's a real opportunity here. This year marks the third COVID-affected ski season for us, and I'm encouraged that all of the trials and tribulations we've endured together can only make us stronger and bring us all closer. We will emerge from the other side of this unpredictable wave together — older and wiser.
Even though COVID has taken a serrated Ginsu carving knife to the traditional Winterskol activities and events, my spirits are still high. I'm heeding the advice of this year's clever slogan, "Positive Altitude." Congratulations to the king and queen, Seth Sachson and Beth Willie — two deserving, upstanding representatives of our community that have brought joy and meaning to many, including myself.
Happy birthday, Ajax, and happy Winterskol to everyone as well.
Lorenzo hopes that the next slopeside development approval hinges on whether the developers can provide a permanent Ski Splash venue. Contact Lorenzo at suityourself@sopris.net or follow him via instagram.com/lorenzosemple3/.