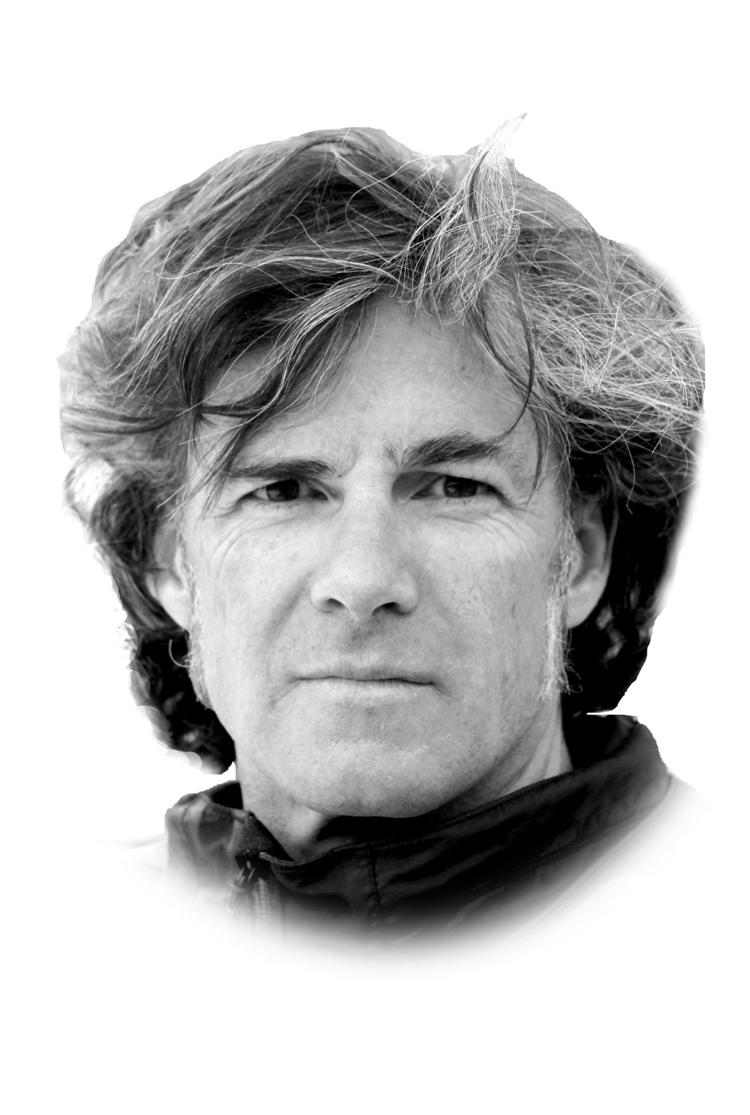 Like a petulant teenager, the state of sheer disgust that I left my ski boots in at the end of the season last year speaks volumes about where my head was about skiing — carelessly tossed into the back of the closet smelling musty like water-damaged carpet, power straps hanging lifelessly, every buckle undone, their tongues twisted, hanging out sideways. One was even missing a bolt that holds the cuff to the boot. No wonder things were getting sloppy. The shed was just as illuminatingly bad, a dusty pixie-stick tangle of old abused skis and poles.
A few weeks ago, when we got our first high-country snow, I opened the window, saw the dusting on the peaks and the soundtrack to the movie "Psycho" immediately popped into my head: "Eeee! Eeee! Eeee!" — you know, the shower scene where she gets stabbed repeatedly? My nose instantly began running. I started rapid-fire sneezing. That's how psyched I am for winter and to ski. I don't know what it is. I went and got my ski pass. I know how to ski fairly well. Maybe I need new skis? Or maybe I just need one of those shiny helmets with the built-in mirrored face shield, and a new outfit from Moncler. Anything to fill this gaping emotional hole in my psyche.
Perhaps it has something to do with that the other day I had to get out a pair of reading glasses and actually look closely for scars on both of my knees and try to determine which one was my "good" knee and which was the "bad" one. Fact is, they both suck. They've both been operated on a total of four times. They hurt on a regular basis. I limp. I went rifling through my medicine cabinet in high hopes of finding some leftover painkillers. All I could find was a bottle chock-full of stool softeners. Pray tell me exactly how you'd go about using those recreationally.
I'm still somewhat bitter about not getting a 1,000-day pin. Based on my abacus calculations, I actually did ski well over 1,000 days in the past decade. The only catch is that I missed an entire year due to knee surgery that was a result of showing off for my wife on the run Silver Rush at the top of 1A. I missed an entire season and still skied over 1,000 days. Technically, that's even more of a feat if you ask me. So to the bean counters over at the Aspen Skiing Co. keeping track of this stuff — in my best Steve Martin voice, "EX-CUUUUSE ME!" Besides, they should do a big, gaudy, oversized rodeo belt buckle instead, like the Leadville 100 does.
Did you get your Ikon pass yet? Mine arrived this week in a well-designed welcome packet full of stoke, stickers and goodies galore. My attitude shifted. Now I'm psyched. When you fill out the form they make you submit your own picture for the pass. My first question was, does it have to be of your face? It's a shame that the SkiCo is too ­unnecessarily cheap to print even a mediocre color photo on your ski pass so you can keep your old passes for posterity, to see how gracefully—or not—you've aged in this high-altitude deprivation tank. I've resorted to taking a mini-polaroid and taping it to the pass, for inclusion on the ski pass "wall of fame" in my office.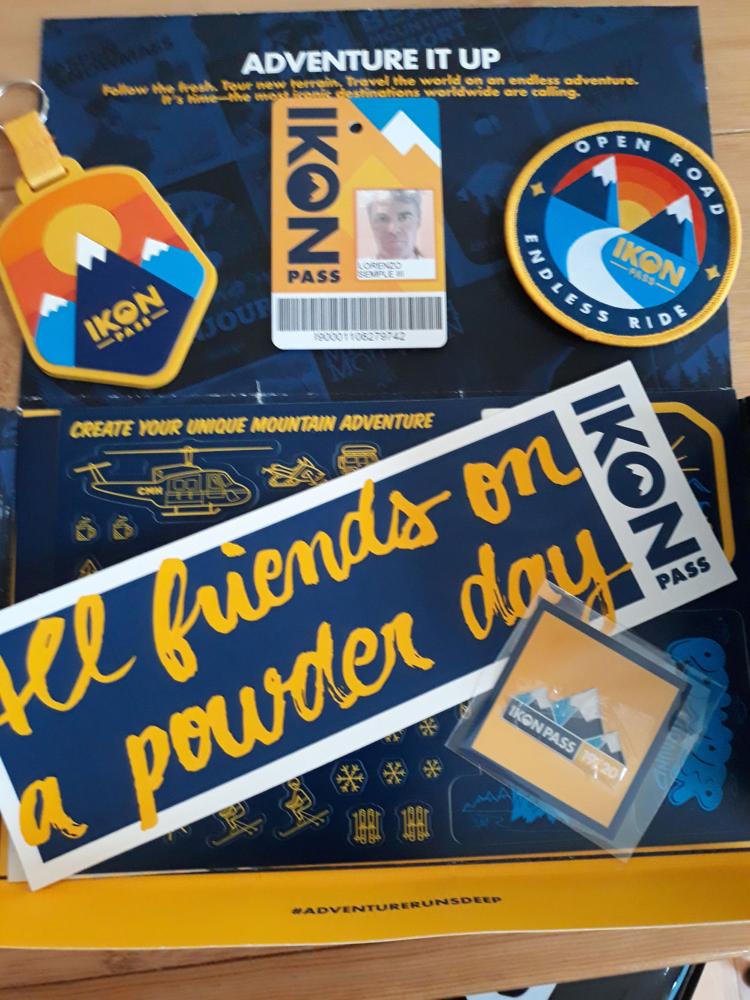 One of the best ways to get psyched to ski is to take a ski conditioning class. Dry-land training also may consist of actually going up on the mountain and exploring. Go find your favorite line and see how terrifying it looks before the lifts open. Bring ski poles to hike with. You know you have a serious ski problem when you go up on the mountain in the summer and remove that one rock you always hit, or cut that branch that's been giving you chronic OCD flare-ups. A lifelong local supporting the Pandora's expansion was quoted in the paper as being "bored" with Ajax. My thoughts were, what took him that long?
The stress factory that is Aspen is already starting to take orders for the upcoming winter. We'll be ramping up production in the next couple of weeks with construction, maintenance, reservations and advertising. In the meantime, the heater in your house kicks on with a cough of dust, the flies get slow, the bears go nuclear, and the hanging baskets, annuals and zucchini succumb to a rock-hard frost. Get ready; the steamroller that is winter in Aspen is coming. You can almost feel the powder panic starting to build already.