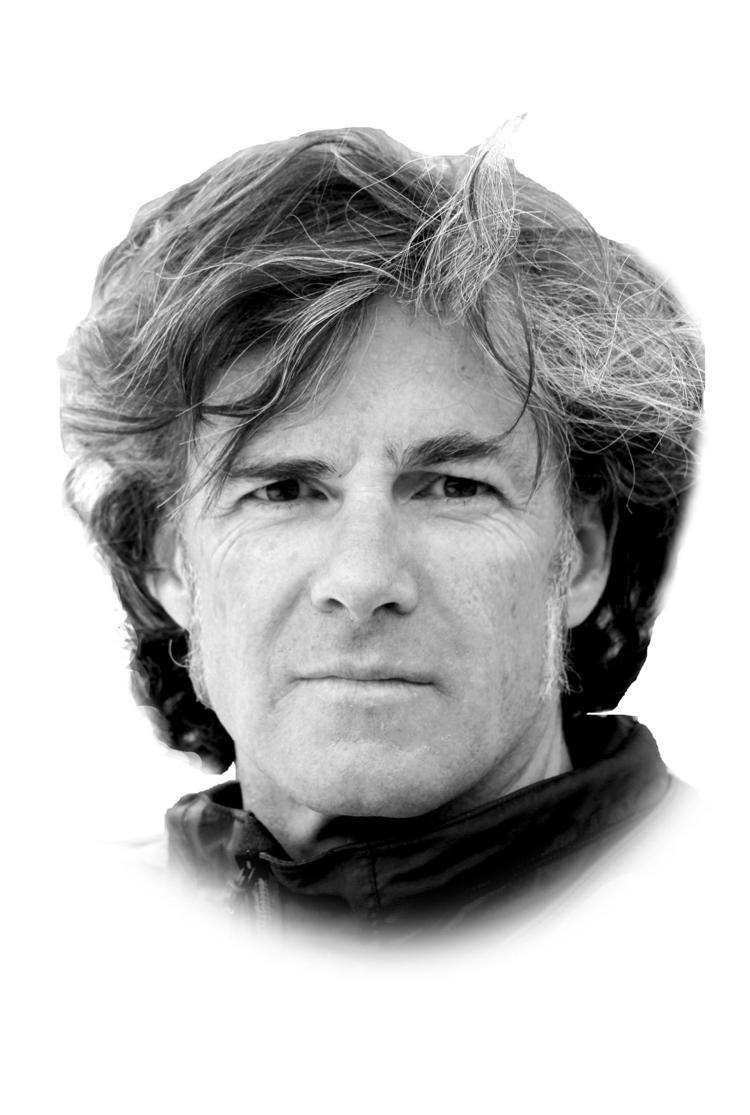 It's gotten to the point where I judge my success in Aspen not by how many days I ski, but by how rarely I have to drive to Denver International Airport to catch a flight. That's the absolute worst feeling, ending your relaxing vacation to somewhere exotic with the grim prospect of a soul-defeating, four-hour drive — in good conditions — over two major mountain passes, from Denver back to Aspen. Bad weather? Forget it. You saw the latest horrific episode of "As the boulders fall ..." in Glenwood Canyon? Reason 1,247 not to drive to Denver.
    The second you hit Interstate 70 and turn east, you're struggling. There's a perfectly good airport in Aspen. More expensive but worth it. Driving over Independence Pass, now that's a different story. As a general rule of thumb, I try my darnedest not to drive to Denver when the pass is closed. Driving downvalley during the ski season? It's right up there. Maybe once to Glenwood for takeout Indian food, but that's about it.
    Don't hate me if I tell you I'm all for the airport redevelopment and the next generation of jets flying in here. If there's one business that never rests on its laurels, it's the airline industry. Right now there are people with lab coats on, holding tablets and clipboards, studying how to make airplane engines quieter and more fuel-efficient. If Aspen somehow reverted from the jet service we have now to turbo-prop puddle-jumper aircraft, which some see as a viable solution, that would be a spiteful epic fail. The hardest part is probably going to be fitting the new commercial jets with state-of-the-art chem-trail sprayers.
    There was a part of me that was genuinely intrigued by being on the airport's citizen-based steering committee. My thoughts are that it's kind of like jury duty; perhaps they don't let people who work for the local newspapers participate. After seeing the nominees, it looks like they have a fine selection of local dreamers, schemers and telephone-screamers.
    Aspen is a machine. The volume of business we do and the amount of people we crank through here is staggering. The airport is a major factor in that equation. I'd estimate 70 some-odd percent of winter tourists fly in. To me more flights represents more turnover — come to Aspen, enjoy, then split. The irony is if you're in Aspen you barely fathom jets landing and taking off every five minutes. It's the busiest airport you don't even realize is there. Live to the west, or abreast of it, and that's an entirely different situation.
    Over the years I've noticed that jets have gotten quieter. The worst offenders were the small, private single-stage jets that sound like they're tearing a hole in the sky. Ironically a 737 landed here this winter and no one even noticed. Well, except for the commissioners who were alerted ahead of time, met it on the tarmac and were generally underwhelmed by its impact.
    There was one person who took note before the newspapers reported on it — a local civilian plane spotter who goes by the Instagram handle "ASE Spotter." The plane affectionately known as the "Whale" met our airport's requirements with three inches of wingspan to spare. Do bigger, newer jets flying in and out of Aspen mean cheaper flights? One would hope. If you do your research, and get lucky, you can actually find good fares in and out of the Aspen airport.
    The Aspen-to-L.A. direct flight is the best thing that ever happened to Aspen. You can ski a couple of runs in the morning, hop on the plane with a backpack and be eating sushi at Noma on Wilshire Boulevard by lunchtime. Flying back into Aspen is another story entirely. The commercial pilots who fly in here day in and day out are rock stars and should be treated as such.
    It's pitch black. The nose of the plane dips down through the clouds. You see lights below that look like El Jebel. Then sudden turbulence and snow — lots of it, driving, remorseless snow. Is that a gargoyle out on the ice-caked wing? It sounds like the baby in 11B is getting tortured. You think he's screaming now, wait until he gets dropped off at ski school. The landing gear goes down, then harder snow and more turbulence. It's a whiteout. Suddenly the pilot raises the landing gear and guns the plane out of there full-throttle to safety.
    Somehow on the second attempt they put the bird with all of its pale-faced occupants down in one piece. The runway is a sheet of ice. Everyone's stomach is in a knot. When we arrive at the gate there are no less than nine CRJ-700s stacked up at the terminal. It's nice to leave Aspen, but it's even a better place to come home to — especially when you fly right into Sardy Field and are snug in your own bed 30 minutes later. Here's to never driving to DIA again.