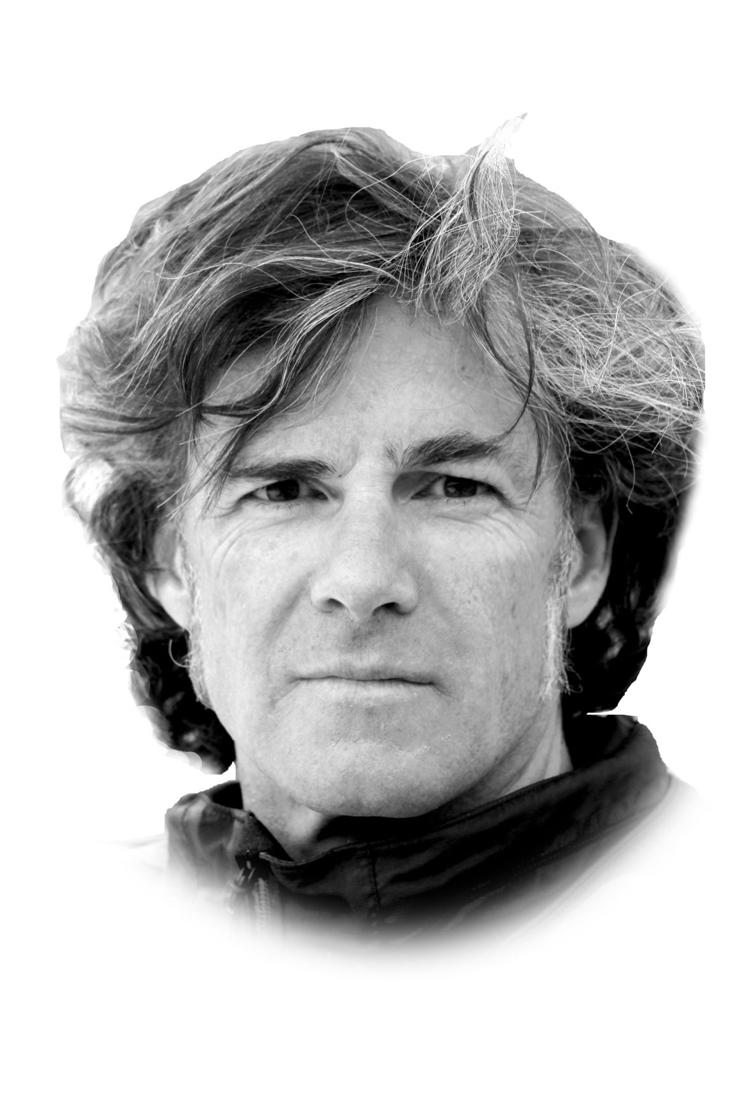 Sure, anyone can order a live lobster on their smartphone while riding the Hunter Creek loop and have it delivered to their employee housing unit in Aspen, but sometimes the almost primordial urge to drive downvalley and get the tactile hands-on experience of shopping in-person is too much to deny. What's the best way to spend a thousand dollars on things you never knew you needed that morning when you woke up? Drive to Glenwood! Road tripping downvalley is one of my favorite pastimes.
As you escape the vortex of Aspen, the taut ratchet strap of stress really starts to loosen up, coincidentally, once you pass the dump. Feast your eyes on the upvalley lanes, an uphill flowing stream chock full of workers, dreamers and telephone-screamers just like you and me. Snowmass Canyon spits you out like a loogie as the valley floor starts to widen. The first stop on memory lane is at Holland Hills — the former site of the DMV office. Lots of old locals got their licenses there from one of the most-feared instructors — a real no-nonsense retired Colorado State Patrol officer who was by-the-book in the most literal sense imaginable.
If you miraculously happened to bring the proper documentation, show up on time and pass the written and the driving portion through the stop-sign-infested, rough-and-tumble back streets of Basalt, you could reward yourself with the obligatory well-deserved lunch at Char-Burger, a classic roadside burger joint right on old Highway 82 that served impossibly frozen granular milkshakes, hamburgers on sesame-seed buns with finely shredded iceberg lettuce, American cheese, smoke sauce and a side of crinkle-cut fries. There was always a line and billows of burger smoke wafting from the place. Butch's Lobster Shack is today's newfangled permutation of an old favorite.
From there it was down through El Jebel, past the Catherine Store and Carbondale — areas of the midvalley that were mere shadows of the sprawls they are today. If you stopped in the Village Smithy, you could catch sobering glimpses of coal miners from the Mid-Continent factory whose hands and faces were so indelibly stained from embedded coal dust, it literally looked like they were wearing mascara and flirting with female sexuality.
Whenever people complain about what Aspen has become, I have to chuckle. The development that's taken place over the same timeframe in the lower Roaring Fork Valley — the area I affectionately refer to as "El-Carbonalt" — really blows my mind because it's far eclipsed anything that's happened in Aspen over the same time span. Places that used to be empty fields are now neighborhoods and shopping centers with double-turn lanes off the formerly two-lane highway.
You want to know what really "ruined" Aspen — if there even is such a culprit, a philosophy I personally refuse to invest in? It's the four-laning of Highway 82. You could make a cogent argument that Highway 82, in its previous two-lane, "I-can't-drive-55-mph" incarnation, was safer than the speedway death race we have today.
You can't go downvalley and not hear some snide comment about Aspen. Carbondale the new "old-Aspen?" Remind me how the skiing is there. The other concept that I have heard a couple of times this year that I find amusing is blaming Aspen for downvalley's traffic problems. I think the proper response, if any, would be "Thank you" to Aspen for all of the employment opportunities. Aspen has made a lot of people a lot of money. Instead of bagging on Aspen, how about a modicum of gratitude, and adjust the lens through which you view traffic. If you're in it like me, you're the problem. Look around — you and me get to work on, and in, some of the nicest houses in the world in one of the most insane settings in Colorado. You know what's really wrong with Aspen? Besides the fact that I can't seem to find deep-fried zucchini sticks on any menu in town, absolutely nothing.
When we were kids, Glenwood represented three key things — bowling, McDonald's and the hot springs. The mall in West Glenwood, when that opened around 1980, was a really big deal. It's staggering going downvalley now and looking in awe at how much things have changed. Like some giant minute hand on the clock of your life; its dreaded constant movement nearly imperceptible. It makes Aspen seem, dare I say, almost quaint, normal and undeveloped.