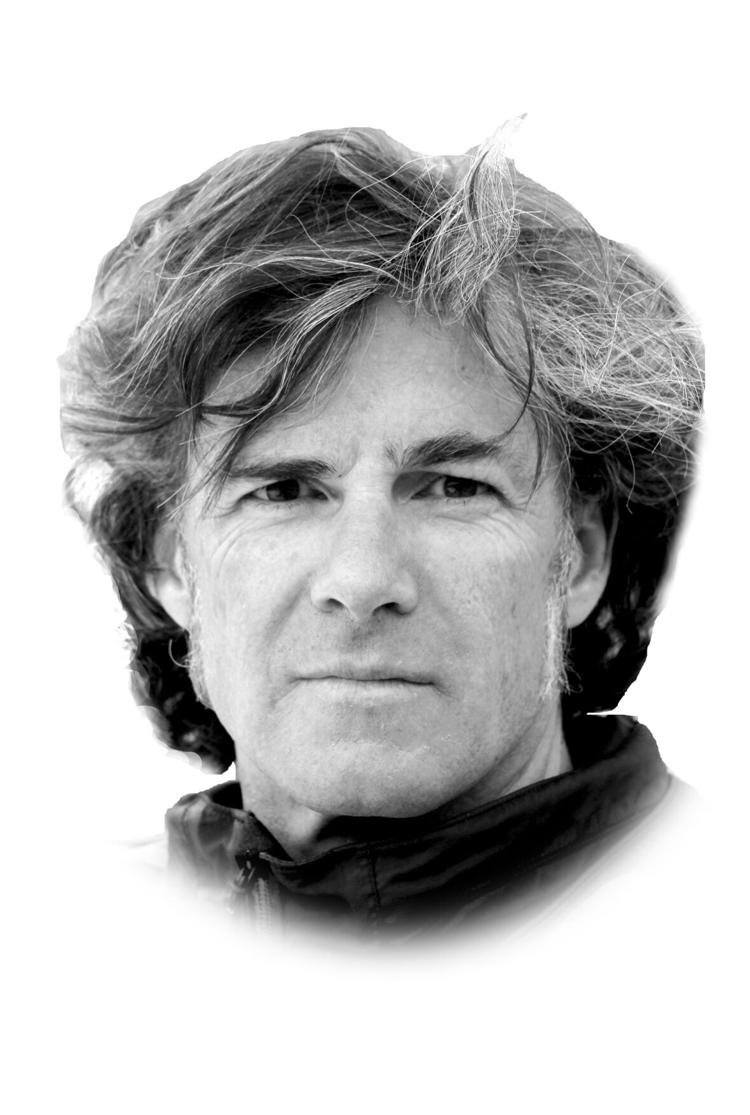 Now that we're in the throes of the yearly cycle when we're scraping ice off of our windshields, driving on roads covered in sand and rock chips, all bundled up and generally miserable, let's talk about everybody's favorite subject: global warming. There's no better time to argue about our changing climate's future effects on Aspen's ski industry than when you're freezing your ass off. If you're a climate-change denier, please exit the ride now to your left and kindly wait for the rest of your party over by the corn dog stand.
I've been to a handful of heady, local climate-oriented panel discussions about global warming, and the takeaway is that the future of skiing in Aspen is in serious jeopardy. Aspen Skiing Co.'s "Give a Flake" campaign has been both effective and controversial. I'm generally in support of their climate strategy and political messaging, and since I recycle and compost, own four cars, an e-bike and a leaf blower, I can live comfortably with any of the policies deemed hypocrisy. In terms of our environmental messaging, I'm often left with feelings of apathy. It must be the irascible contrarian in me.
As someone in the lawn care industry in the summer and the ski industry in the winter, I've definitely noticed a change in the climate here locally. The summers are longer, and the winters are shorter. There are more fires and drought and fewer days without frost. That's indisputable.
While standing high atop Aspen Highlands Bowl the other day, I had a fascinating conversation with a bearded ski patroller about what skiing could look like in a hundred years. A gondola to the top of Loge. A surface lift to the top of the bowl, snowmaking, and a restaurant on the peak called "Cloud 10," complete with a 360-degree wrap-around deck and a diaper-changing station. And you thought the snowcat up there was bad...
As the snow line creeps higher, ski operations will conversely be pushed higher and higher — even into the nether regions now considered backcountry. The ones who are in control of the power and land are looking at the long game: what skiing in Aspen will look like generations from now. Man's quest to tame the wilderness for skiing knows no bounds. Just look at all the backcountry enthusiasts.
Higher altitudes like Mount Hayden, the expanse above Ashcroft, the Maroon Bells Wilderness Area and Independence Pass are potential areas to develop for skiing. Imagine more day-use base areas similar to that of Arapahoe Basin Ski area at those locations. If you ask me, the ski mountains themselves and surrounding wilderness here are already wildly under-developed for skiing.
That potential relocation of our skiable resources out of necessity begs the question: will our community, elected officials and the U.S. Forest Service have the vision and willingness to designate and rezone wilderness areas as ski areas in the future, if it means the continuation or death of the industry we all love and survive on?
Top-to-bottom snowmaking and holding ponds to feed it have already been a huge game-changer on Ajax. It's a sort of snow IRA — a long-term investment for the future. While ruining my skis on 1A all last week, it occurred to me there's another big opportunity here.
I'd like to see SkiCo get out ahead of the man-made snow curve and start experimenting with snowmaking on expert terrain. They've proven they can cover intermediate terrain with snowmaking — even Aztec and Spring Pitch — but what about double-black-diamond trails? Skiing blue runs all the time is about as satisfying as an undercooked artichoke for most locals.
It would be fascinating to see some of the lower-mountain expert terrain on Ajax become "test areas" for this concept. Consider me a willing participant. For example, place a snowmaking gun on Kleenex Corner and point it down the constantly rock-laden (even in big snow years) skier-right line of Niagara. Leave it there for an hour or two, then slowly move it down toward the Little Nell incrementally until the rockier sections — that is, the whole thing — are covered. When you're done with that, point a snow gun down the notoriously stony run Franklin Dump. That run is so rocky there should be a construction dumpster at the bottom to throw your ruined skis into.
Aspen now is more crowded, more busy, more sought after and more developed than anytime in my lifetime I can remember. Trying to stop development here is like putting your foot on a train track. Ironically, it seems like Aspen's less polluted now than when I was a kid. There used to be a brown cloud hovering over town each morning — the culprit was named "PM-10." A climate war ensued, and we won. By all historical accounts, 100 years ago Aspen used to be an environmental horror show. Who knows? In another 100 years, there could be even more people and less pollution than there are now.