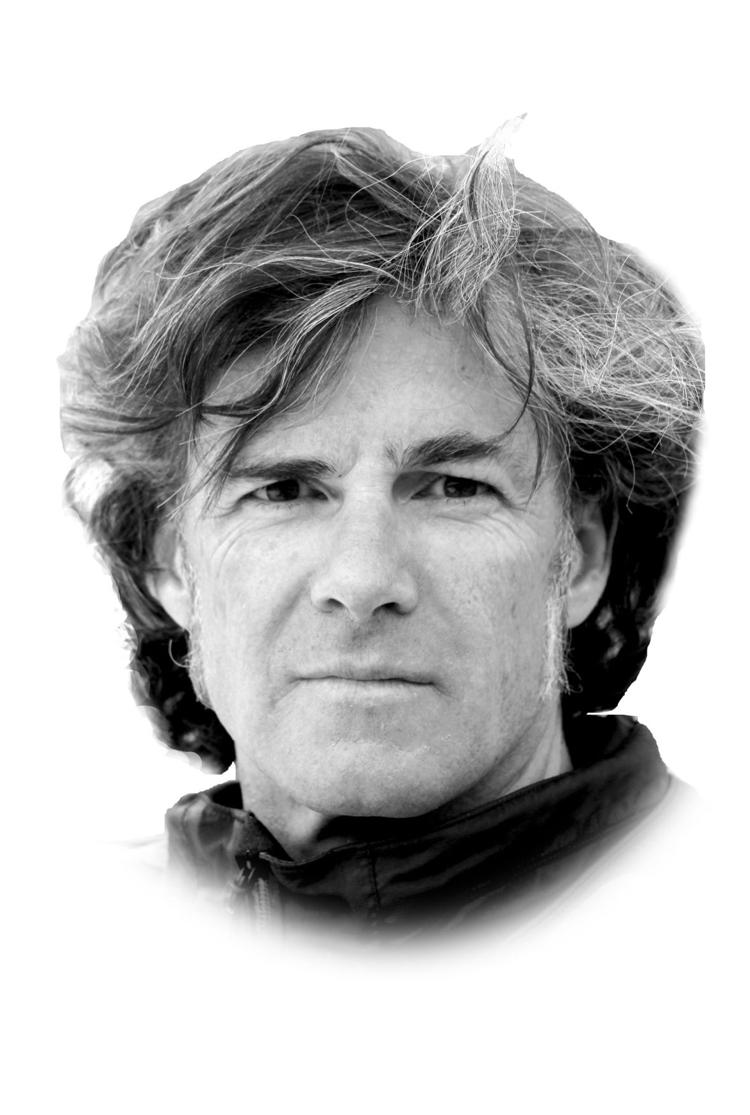 Wintersköl is one of my favorite events in Aspen. It gives me a hopeful, comforting feeling that we've finally settled into winter, both mentally and physically. To me, Wintersköl signifies we've collectively recalibrated our consciousness to be one with the trials, tribulations and bounties of winter, and that we've ultimately found our ski legs once again. Getting a Wintersköl button this time of year and wearing it around proudly has become habit to me.
My sense of local pride during Wintersköl largely stems from my memories of old Wintersköl events, like the famed Ski Splash on Fanny Hill in Snowmass — always on the Sabbath, where participants would jump into a pool on skis, some dressed in costume, and others wearing skis, boots and birthday suits. If I were seated on the Aspen City Council, approval of the next slopeside development would hinge on whether or not the developers would be willing to make a commitment to host the Ski Splash each year. If it came down to a public vote, the Ski Splash emolument clause would tug so hard on the locals' heartstrings, it would undoubtedly pass in a landslide.
Another one of the Wintersköl events that I used to love was the snow-motocross held where the recycling center is now. It used to be the city snow-dump site, and it was an utter mess with mud, snow, wipeouts, carnage and lots of fragrant two-cycle motorcycle gas being burnt. Oddly enough, it was right next to the caged city of Aspen vehicle impound lot, where there was the macabre reminder of a gruesome murder over by Red Butte; a red, two-door Honda Civic riddled with machine gun bullet-holes.
Or there was always the memorable Wintersköl night in high school that I ended up down at the police station. When the cops called my house to get my parents to come pick me up, my dad was so hammered that he answered the phone and hung up on them. The policeman tried again, with the same result, then looked at me woefully and said there's no way we're releasing you to the custody of those lunatics tonight.
I miss the Wintersköl parade. It was a rowdy, freewheeling event where there was always a giant snowball massacre between the well-lubricated Gentlemen of Aspen rugby float and anyone who wanted to pummel them with snow. And who can ever forget doing the torchlight parade down Little Nell run and getting your jacket burned by the flaming specks of phosphorous spitting off of the bright orange roadside emergency flares? And the fireworks: It's no wonder the bears are still awake this year. Right after they go to sleep, they're rudely awakened by endless avalanche bombs and fireworks all winter. It's no small wonder they're pissed off all the time and constantly breaking into people's houses.
One Wintersköl, the Aspen Historical Society was in a bind. They were desperate. How desperate were they? They were so desperate they called me to be a fill-in for an ailing Klaus Obermeyer during a "chairlift conversation" they were having at the Wheeler Opera House as a part of the annual "Aspen History 101" presentation featuring Aspen State Teachers College alumni, among other local dignitaries. My stage partner was the legendary Polly Ross — one of the Powder Sluts — so it felt natural, and an honor to oblige them.
As I was walking with my family into the Wheeler to do the presentation, an adorable elderly couple was in front of me, so I respectfully took my time ascending the stairs behind them. There's something curiously arduous about the stairs at the Wheeler that gets me winded every time. When we got to the top of the stairs, there was a small sign at the top of the stairs placed on a brass easel that read:
"Unfortunately Klaus Obermeyer will not be presenting this evening. Lo Semple has graciously stepped in to assist."
Then the funniest thing happened; the lady stopped in front of the sign, bent in close to read it, then looked at her partner and said with such conviction, such genuine disappointment "My, that really is unfortunate ..."
After the performance, I went down to the lobby and grabbed the sign off of the stand; it lives proudly displayed in my living room now. To this day, that eavesdropping has remained one of my all time favorite Wintersköl memories. Here's a toast to winter in Aspen and making wonderful memories and traditions of your very own.