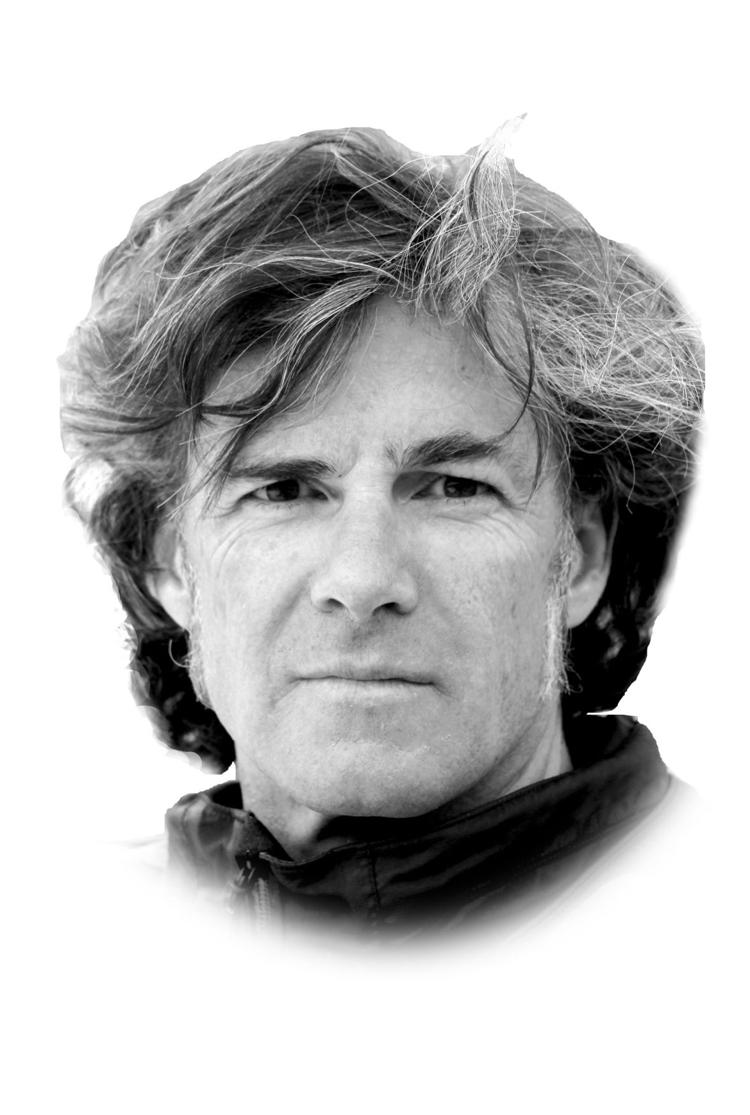 Tell me how I'm supposed to feel right now. Closing parties always seem like a day shift at the anti-climax mine. I remind myself of that recalcitrant Aspen High senior from days gone by who once boasted, "When this year's over, I'm so outta here — I'm goin' to California!"
As good as the snow conditions have been this ski season I will not even be remotely sad to see it end. Docu-dramas, untimely deaths, perpetually linked anti-climactic soap operas and various misfortunes have left my flag at half-mast. To me, the end of ski season is always an emotional roller coaster ride sans seatbelts. That's why I'm morbidly fascinated with the Aspen Highlands closing day party.
What basically started off as a funeral has turned into one of the biggest throwdowns in our town's history. My loose recollection of the genesis of the Highlands closing day party is that it was a ceremonial burial for the old base area. A giant wake organically materialized after it was announced that the buildings were being torn down — cremated — to make way for the current base area, which will in turn one day be torn down as well.
If my memory serves me, roughly 20 years ago a sunny day saw the band Monkey Train playing outside at the base; the deck and surrounding area were clogged with locals dancing in ski boots. The party was so much fun that people intuitively showed up a year later, swimming through the slush like salmon as if they had an instinctive obligation to procreate, then die. It was borderline animalistic in nature, primordial if you will, and hence the Highlands closing day party was born.
You know when you hear a middle-aged man at Ajax refer to the Highlands closing day party as "amateur hour?" That's code for: "I'm too old to participate in that stuff anymore, and I'm turning bitter, not slowly either." Before you know it that guy will be telling kids to get off his lawn. If you catch yourself doing that, check your attitude. Like it or not, the Highlands closing day party is a benchmark of debauchery; it's spirit, it's passion, it's taking risks.
Not to mention, the last thing it is is amateur hour. A lot of emotion and intellect goes into planning to attend an event like that. First of all you have your costume, getting the right drugs in advance, then knowing when to take them and where to be when they kick in. The pros have this stuff down to a science, which it is — a living, breathing scientific experiment of human nature and sociological behavior in motion, often times on skis. My biggest fear of going to closing days in general is getting hit by a skier or snowboarder.
There was the time I found a guy passed out in a bathroom stall in a banana costume, and just happened to find his friends who were frantically looking for him. In excellent wing-man fashion, they cleaned the puke off of him and got him safely back home. Who knows, he may have rallied back to life for the late afternoon dance party.
Or the time that the powers that be dodged a major bullet when, on Monday morning, they found a guy in an elevator at the base lodge who had survived spening the night there. These aren't amateurs, they're overachievers. It can easily be viewed as a positive character trait. Anyone in HR worth their weight in piss tests will tell you that.
The costumes are what really restore my faith in human nature. One year there was a group of people dressed up like American Gladiators — from the 1980s TV show — battling it out with each other in the courtyard. Or the two guys at the top of the bowl dressed up like CHiPs — the California motorcycle highway patrolmen, complete with a jammy-pack playing the mesmerizing theme song on loop.
Highlands has given Ajax a run for its money this year. It feels like Highlands is where the youthful energy and party spirit has been all winter, not to mention Highlands has consistently had almost 3 feet more snow. The Highlands closing day party is just the cherry on top. I'm not sure who all the people who come to the party are, or where they're from, but I'm grateful for the youth and unbridled energy they bring. As confounding to me as this winter has been, it's at least somewhat comforting that we've been able to identify the Ikon pass as the single root cause for all of our personal problems and the town's shortcomings.