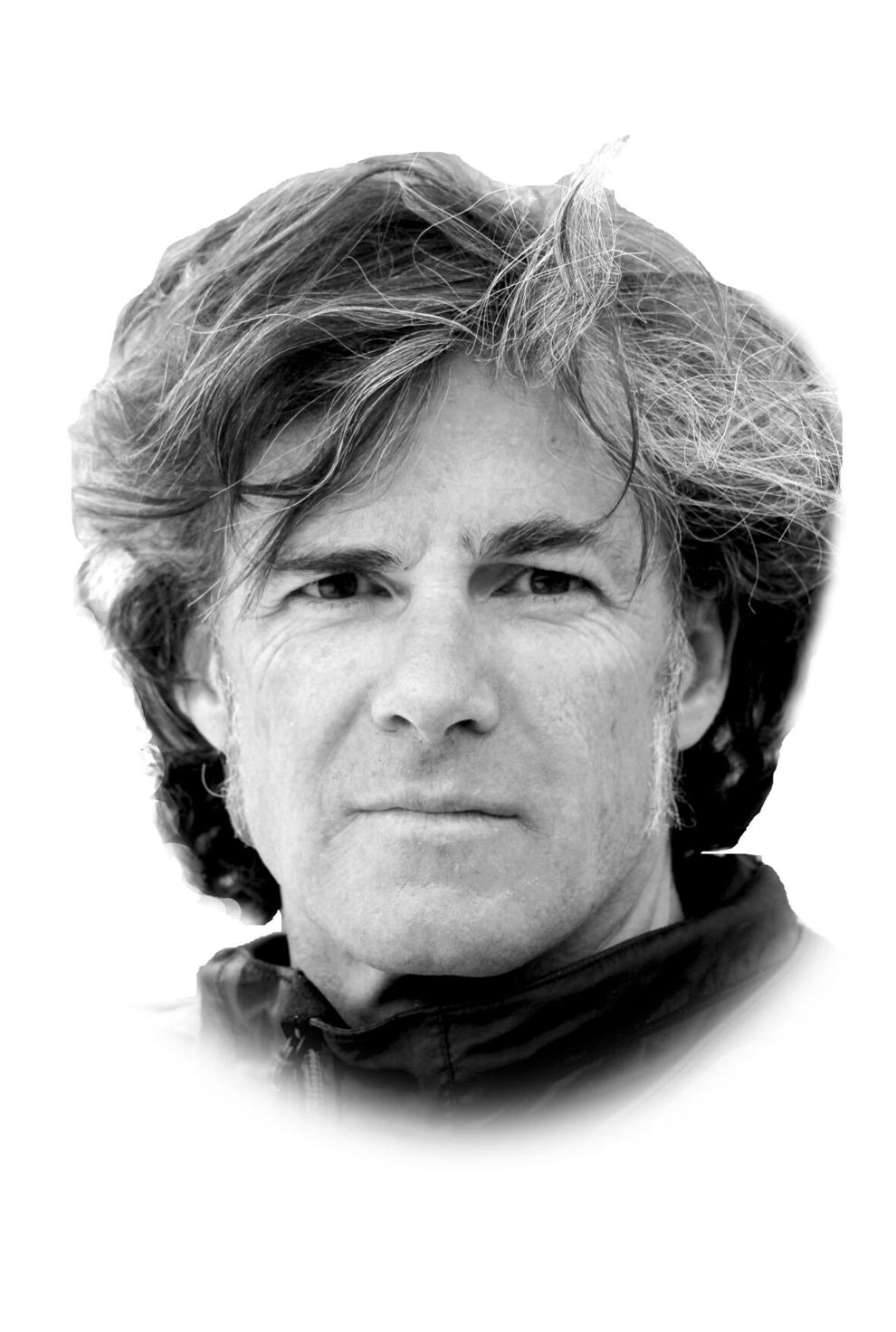 This time of year, it feels like every person you see, you know. It's a welcome departure from the usual, "Who the hell are all these people?" bewilderment. One of the things that's been thoroughly enjoyable and refreshing about this upbeat offseason are the protracted conversations I've been having with locals around town. There's a renewed sense of community and a relaxed nature that allows for more connection than usual for the nonstop stress factory we call Aspen.
Not to mention cruising around town without a mask feels like you just shaved your beard — or like you're missing your wallet or an item of clothing but can't quite put your finger on which one. It's good to see people's faces again and reestablish those links that have been dormant for so long. It feels like we have our town back. At least on the weekends.
As relaxed as offseason seems, there's still a palpable edge to town on the weekdays. You see it mostly out on the roads and the streets. I don't know what's in the air and the water around here, but I've seen more rude, aggressive drivers around town than ever before. Especially out on the highway: excessive speeding, the guy on a motorcycle trying to break the sonic barrier, people drifting into your lane, cutting blind corners, tailgating, honking, aggressive passes, dirty looks and the like. I guess that's just where we're at now. McLain Flats has speed limits for a reason — you never know when a deer, an elk or a road biker is going to dart out in front of you. I remember when the protocol on that country road was to wave to other drivers. A strategically placed, decommissioned cop car on the straightaway would do wonders.
The news stories about how busy town's going to be this rock concert-esque, "sold out" summer already has people wincing. I've formed a plan of attack. E-bike, hit town during shoulder times — early and late. And no matter how much of a hurry you're in or how lucky you feel, never, ever pull into the City Market parking lot. The parking area at Clark's has gotten to be a crunch as well. Patience and courtesy are key. If someone's in more of a hurry to get to their crap job than you are to get to your crap job, by all means let them play through.
I'm part of the lawn care service industry that I refer to as the "White Truck Brigade." No one is ever happy to see us. Even dogs hate us. Frankly, after mowing lawns since sixth grade, it's an industry I can't wait to get out of. The noise, the dust, the ground-up micro plastics, the water usage, the fertilizers — risking cancer so someone has a dandelion-free yard — is it worth it? The good news is you work outside. The bad news? You work outside. After work, all you want to do is find a rock to crawl underneath.
I spend a lot of time on the local bike paths around town. Once I found out there was an artery behind the post office that bypasses the three-way-stop intersection at the Mill Street Post Office/Clark's Market intersection, I haven't ridden through there in years. The valley floor is covered with a spider web of interlocking trails to get you wherever you need to go. Oftentimes when driving, I'll interface with a bike rider on the road — and not in a calming way — when there's ironically a bike path right next to them. The bike paths to me are my own little private club where membership has its privileges.
As an avid pedal-assist e-bike rider, I'm having a tough time right now having any respect for the people on e-bikes now that aren't even pedaling, like it has a throttle, flying through stop signs and intersections in town. Same on the Rio Grande Trail. Just motoring along without even pedaling. They're in this nebulous grey area of motorcycle/bicycle rider I'm struggling to identify with.
I was happy to see the Thrift Shop open again — it's like a harbinger of our triumphant return to glory. Also, the city of Aspen is doing their generous Spring Cleanup trash pickup again. As the scabby snowpack recedes like a middle-aged man's hairline revealing a tender, damaged scalp, I'm seeing an inordinate amount of trash around town on the roadsides: lots of bottles and a ton of discarded masks everywhere. Kudos to the local trash warriors who actually bend over and pick this stuff up. Posting Earth Day memes on social media apparently didn't work. The whole town needs to be power washed. Rain helps, too.
I have my eye trained on the runoff now. Our only job as a state is to fill up Lake Powell and Lake Mead. It seems like we are having a fairly moist spring so far, and I hope it keeps up. May here is supposed to be miserable. Prepare yourself a tray of mental comfort food; we're at least two more snowstorms away from summer, then hopefully the monsoons will return.
Now that our positivity rate has gone nearly to nil, it's time to flatten the curve — of my waistline. My six-pack abs are hiding behind a pony-keg of lard right now. Halfway through the ski season, I surrendered and stopped buttoning the top button of my ski pants altogether. It's time to get back in shape and clean this town up in the process. "Work-fit," I call the two-fold regiment. I've been planting sunflower seeds at random roadside locations throughout town, so we'll see where they pop up.
Green growth is spreading like a long-awaited disease across the valley floor. The real harbinger of spring? Tom Moore dragged his pastures on McLain Flats, leaving visible artistic striations. The hayfields are his canvas, and the tractor his brush. Spring is in the air. The willow bushes are a vibrant orange and red as they start to bud, and the river is gurgling back to life. My sights are set on a summer of bike riding, jumping in the river, paddleboarding, the farmers market, Snowmass concerts, some big rock shows in Denver and going to eat out at restaurants again. If you see me around town, be sure to say hello. I always like to know what's on people's minds. 
Happy offseason, everyone. Contact Lorenzo at suityourself@sopris.net or follow him on Instagram via www.instagram.com/lorenzosemple3/