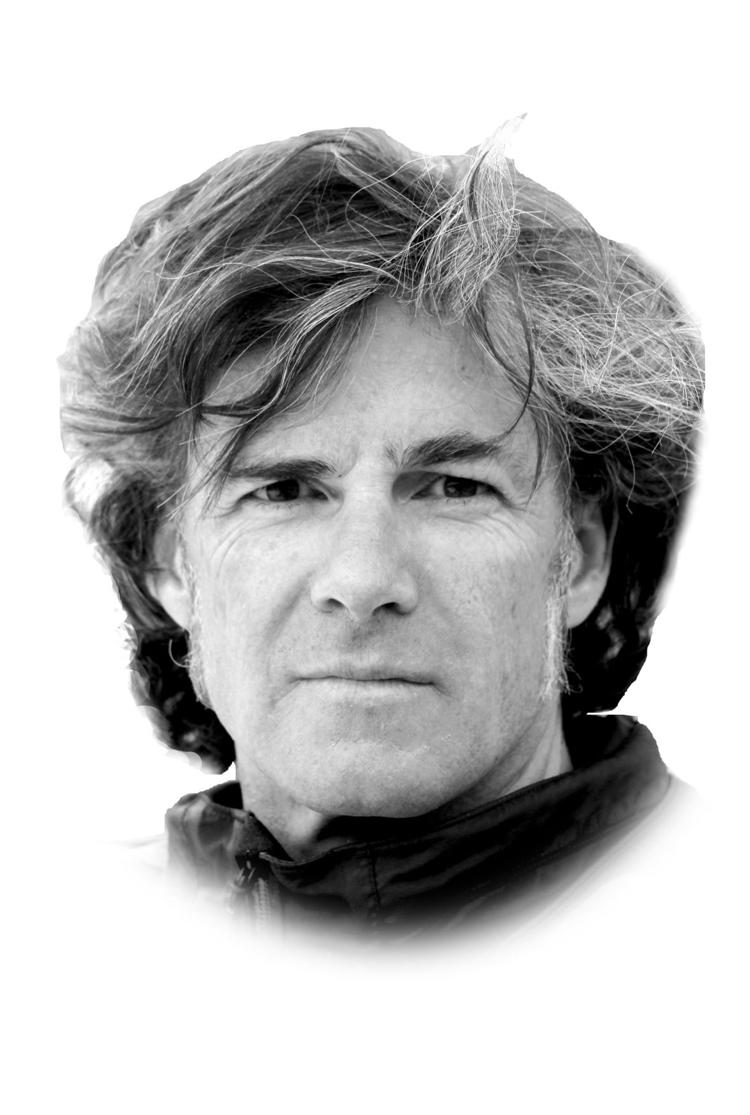 If you could somehow take an EKG reading of our fair lady Aspen's heart — an electrocardiogram amalgamation of all the data — like daily traffic counts, hotel occupancy reports, skier days and sales tax revenue, you'd see a sobering picture of somebody under chronic cardiac duress. Then, if you could some way overlay the printout on a timeline of the winter events, the diagram would look more like an earthquake profile with huge spikes and crashes, followed by flatlining at high levels, with inexplicable tremors sprinkled throughout.
If a doctor then looked at it, the haphazard graph would tell an alarming story of a crazy-good-looking, physically fit athlete with a pill problem, a high-functioning alcoholic, who was manic, depressed, elated, suicidal and generally an impeccable hot mess from Thanksgiving until Easter.
Whoever put together our winter schedule is brilliant. Sometimes you want to see behind the curtain to know who is pulling all these strings. Some call it a Ute Indian curse. My gut tells me it's not a person, rather a force much larger than ourselves that's responsible for all the wild success we wallow in as a town. The same goes for development. Trying to stop it is like putting your foot on the train tracks in an effort to derail an oncoming locomotive.
Let's take a look at the greatest hits setlist of events so far. Thanksgiving, Christmas, New Year's, Wintersköl. Gay Ski Week, and now X Games. That's a blockbuster schedule any resort would kill to have, and technically we're not even halfway through winter. Did we just kind of fall into this perennial schedule, or was it actually planned? Sprinkle in a tsunami of Australians and the surge of "Brazil-ionaires" into the mix and you have the perfect storm.
It's been said by people in the hospitality industry that different crowds throughout specific times of the year have a distinct feel or vibe to them. If you could define each seasonal crowd above in one word, what would it be? Interestingly enough by most all accounts the Gay Ski Week crowd is the most pleasant, and the Christmas week group the most challenging. X Games weekend is every bit as trying as Christmas week in terms of traffic, crowds and pedestrians if you ask me.
Town is a combat zone right now. The roads and sidewalks are like steeply angled skating rinks. Skiing is the easy part; how you really get hurt is not on the mountain, but in the parking lot getting to and from your car.
It's incredible that there aren't more rear-end accidents in front of Buttermilk this time of year from people like me gaping up at the acrobats hurtling through the air as they slowly creep by in traffic. There's an apocalyptic black-hole sun eerie glow emanating from Buttermilk right around dusk well into the night that wreaks absolute havoc on your internal clock. What's become of the baby? Our dear Buttermilk looks and sounds more like the Moulin Rouge than the quiet beginner ski area we cherish.
There's an interesting development at the X Games this year: no snowmobile racing, only jumping. Now it's snow-bikes — a motorcycle with a snow-tread that's only slightly less menacing. My thoughts always were that snowmobiles were an unusual component to the games; highly entertaining, exciting, loud, fragrant, but not necessarily commensurate with Aspen's other on-snow offerings and image in general.
Aspen has a funny way of looking better on TV than it does in person — something about the close-proximity disconnect. Hopefully, I'll be safely at home on the couch in front of the TV with takeout Chinese food just in time for ESPN's glamorous live nighttime coverage. By the end of this weekend my adrenal glands are so blown out from free energy drinks that it feels like I'm on the verge of a nervous breakdown.
Technically, the Super Bowl demarcates our wild winter circus season's "halftime." The optimist in me says winter's almost halfway through. The pessimist in me echoes the very same sentiment.