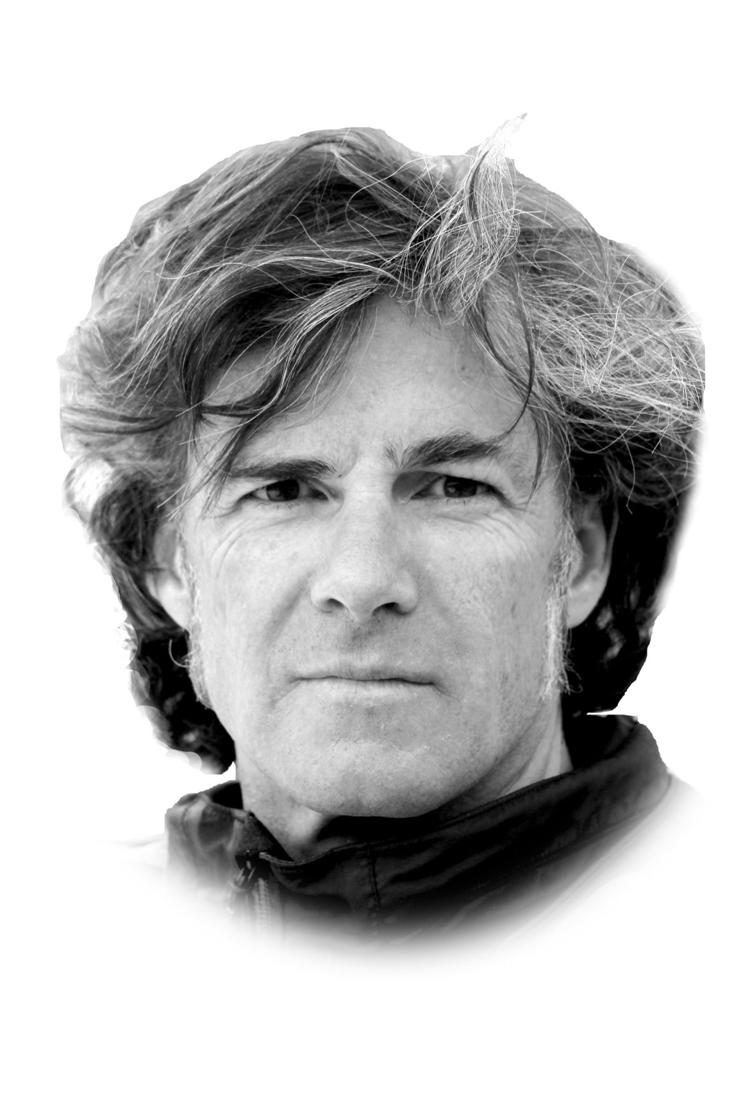 Our local Aspen newspapers have a troll problem. The enabler, not surprisingly, is the "Facebook Comments Plugin" section at the bottom of each story. What initially was conceived as a way for readers to feel more "connected" has ended up sowing the seeds of division. If we really are a community that prides itself in heightened dialogue and truly values mental health and well-being, socially and emotionally, then the online comment sections in both papers should be disabled, permanently.
It's not like the local papers don't already have Facebook pages for people to comment on. If an article or letter or opinion piece stirs something in you, then keep your comments about it in the same arena, the letters to the editor section. As it is, a lot of the cruel, senseless stuff people submit doesn't even get printed. Remember when your mom said, "If you don't have anything nice to say, then don't say anything at all?" Besides, there's a tried and true venue for public comment already in place — the Silver Queen Gondola.
The online comment sections serve two unintended purposes. They provide a platform for people to spew vitriol, and also cheapen the brand of our local news outlets. The malice may even affect advertisers negatively. When you scroll through the online comments and see all the local hate or, even worse, the out-of-state animosity, it's disheartening. Reading that stuff is the equivalent of getting sprayed by a skunk: The nastiness sticks with you, and you can't easily un-see it. The big disconnect is that online comments are somehow immune from the journalistic standards of the print edition of the paper.
What's troubling to me is how the local papers are in essence complicit in allowing a toxicity to spread through our community, giving people an uncensored venue to attack each other, say mean and uninformed things, threaten people, and troll each other. Is there a better way to blow off steam then posting unkind comments on our local media platforms? There has to be. Social media is a relatively new concept, and the online comment sections in our local papers are technically in their infancy. Take them down. People can't handle the freedom of speech. Chalk it up as a failed experiment.
The majority of comments on the online section would be deemed unprintable in the daily or weekly section of our local papers around town, so what gives them the legitimacy to be attached to the papers? Is it laziness? Is it the First Amendment? Whatever it is, it's a loophole that needs to be sewn up tight. Local papers, online and in print, need to stand by their editorial standards.
But what do you replace the comment section with so people don't cry "censorship?" You put a button at the bottom of each story, encouraging a heightened local dialogue that says "Click here to send a letter to the editor." Or you direct readers looking to get into fights with other readers to Facebook with a boxing gloves icon link. If you feel it's your obligation to provide an un-moderated venue for people to fight, as a means to sell advertising or get "hits," then it's a seriously flawed business model.
Something semi-encouraging happened this summer that I refer to as the "Mr. Rogers Effect." I saw the Mr. Rogers movie at the Crystal, and two days later wrote a piece about how, as a columnist, I had an obligation to inspire a heightened local dialogue. The film showed again at The Aspen Institute, and mere days later The Aspen Times came out with an editorial about how they had the same moral obligation with their letters to the editor and a "civil and thoughtful" editorial policy.
It's never too late. I would strongly encourage both local papers to move away from the nastiness and toward a productive, constructive dialogue about local issues and our community members, because what we have now with the online comment sections is clearly not working. Either edit the online comments like you would letters to the editor, or get rid of them altogether. Now if I could only get Roger Marolt to stop making fun of the way I ski ...