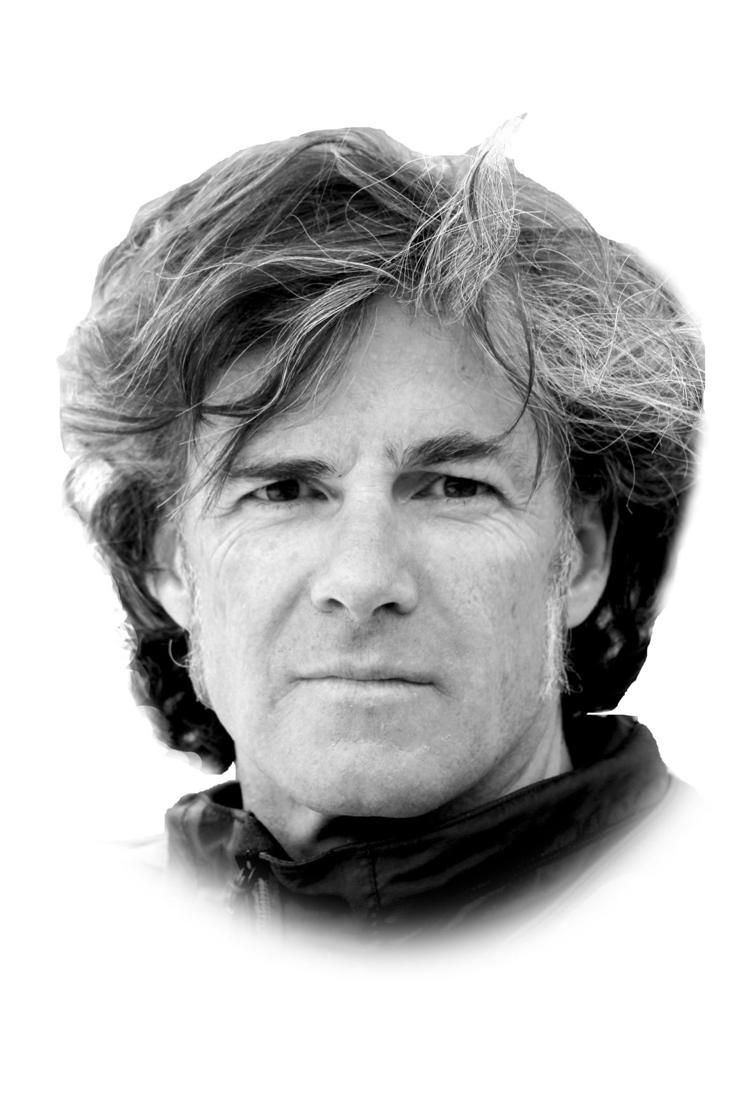 You see them pulling into town right about this time of year, wide-eyed and bushy-tailed, hopes and dreams of skiing powder and finding love fully intact. Their cars have license plates from faraway places with clever slogans like "The Show-Me State," "Famous Potatoes," "Sportsman's Paradise" and "Land of 10,000 Lakes." They are the freshman class, the new kids in town. Aspen is a wonder to them. They haven't looked under the bed yet to see what monsters are lurking, or seen behind the curtain. A part of me has the paternal instinct to want to take these pliable souls under my wing and show them my loose interpretation and own funky brand of Aspen.
Most of us recall coming to Aspen many moons ago and what it was like then, but can you even imagine arriving into Aspen for the very first time right now, in 2019? Once you've envisioned that, imagine you can hear that person's conversation 40 or so years from now in a future 2060 Aspen, describing what Aspen was like back in 2019, and how completely quaint, innocent, genuine, wild and hip it all was.
You'd probably hear amusing quips like, "Back then, Aspen only had four stoplights." And, "There was a part of the Rio Grande Trail that was still dirt." Then, "I got here the first year of the Ikon pass," followed by, "None of the mountains were connected."
"Ski passes were almost two grand."
"You could buy a tear-down for $5 million."
"There used to be a really popular restaurant here called ______."
"There used to be a hotel over there where we would poach the hot tub and pick up tourists."
"There used to only be two lanes coming into town over one bridge, traffic was way less."
"There was a gas station in town when I first got here," or even "You used to be able to snowboard on Aspen Mountain."
"E-bikes weren't allowed on any single-track."
"You used to get off the plane and walk right across the tarmac to the terminal." "Aspen Mountain had an intimate six-person gondola." Or, "You had to hike to the top of Highlands Bowl."
It's endless, really.
The bottom line is however much better we thought Aspen "used to be," today's trials and tribulations are the next generation's "good ol' days." As much as Aspen has changed over the years, to me it's still much the same old song and dance in the sense of characters, community, our trademark freewheeling mindset and laser focus on outdoor activities. There are undoubtedly more people here, more development, more traffic and it doesn't feel quite as safe to me as it used to. People drive faster, there's less interaction, offseasons are busier and there's a definite air of stress much of the time. There is arguably more opportunity business-wise here now than there's ever been.
Who are all these people in Aspen now I often wonder? It's not uncommon for me to be in a public place or event all by myself and come to the realization that I don't know a single person there. Just when I think it's hopeless, I'll recognize that one guy or girl that's been around here forever and make a sturdy grounding connection back to my version of old Aspen.
Other times I'm surprised at how many people I grew up with still live here. Constant change has been a theme. For the most part, Aspen to me is still somewhat unchanged. If you left today and came back in 10 years, chances are you'd see the exact same people here doing the exact same thing.
Aspen is like a tractor beam that draws people in and won't let them leave. They try their hardest to get away, like Kurt Russell's post-apocalyptic character "Snake Plissken" in "Escape from New York." Often times they'll have a huge "going away" party. I stopped going to those things. Ultimately you see them back in Aspen a year later, walking down the street like nothing ever happened. The ones that did manage to break away successfully often are in active negotiations to move back. As long as you have the money, it's usually not a problem. Speaking of which, if it weren't for employee housing, I probably wouldn't be around, so thanks for that.
Aspen is all things to all people. It's a tough donkey to pin a tail on. All in all, it's been a place I'm proud to call home, raise kids and operate businesses. The people you meet and unexpected experiences you can have here are something else. If you're new to town, welcome! It's going to be a wild ride.