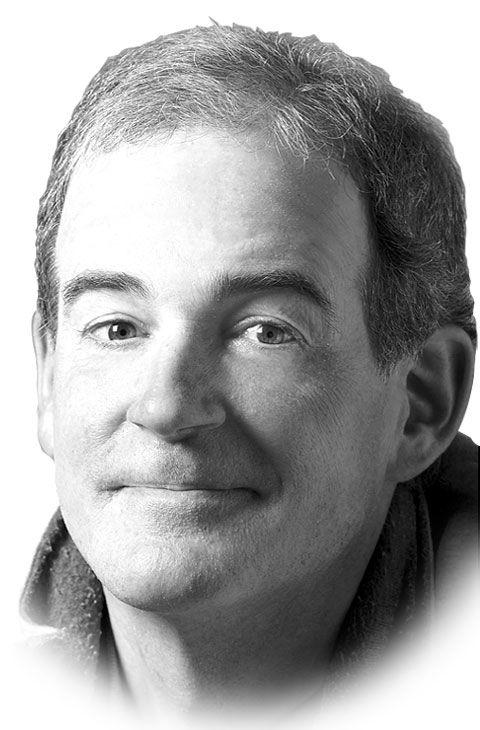 On Dec. 29, a dapper-looking man left his Tokyo home alone. He walked to a nearby hotel, where he met up with two men, one apparently an ex-Green Beret and now a "security consultant." The trio took a bullet train 350 miles to Osaka. Two of them later left a nearby hotel with two large boxes, having stuffed the third one, very much alive, into one of them. They then took a business jet ride 12 hours to Istanbul. Then they switched to a smaller plane to Beirut.
Special care was taken along the way. They arranged to use security scanners that couldn't handle one of the boxes. There was one further detail. The dude in the box had knowingly left behind $13.9 million in forfeited bail money to get out of Japan. He had papers from Lebanon, which has no extradition deal with Japan. He also had a French passport — a nice touch, as one French official confirmed "France never extradites its nationals."
This wasn't a sequel called "Oceans Fourteen," featuring a guy stashed in a box. This was the real-life escape of Carlos Ghosn, 65, the ex-CEO of the Nissan-Renault auto group. He'd been celebrated earlier in life as "Le Cost Killer" and was a comic-book inspiration. He'd been credited with at least a pair of auto sales turnarounds, and blamed for go-go sales tactics that prompted one dealer to turn out the lights and walk away.
He is credited with becoming the first executive to head two Fortune Global 500 companies — Nissan and Renault — simultaneously. His first job was at Michelin, the French tire-maker. His 2011 pledge to push the pair's global market share from 5.8 to 8 percent by 2019 drew notice and disbelief. So did some of the "volume at any cost" strategies he used to push sales while often gutting profits.
There are two tales that now trail Ghosn (rhymes with "groan"). One is the celebrated CEO who could lecture anywhere he liked. The other was that of a reckless growth artist who took his taste for the good life to such limits that it attracted the interests of his car-making partners and Japanese monetary authorities. He claims he can't get a fair trial in Japan and that a coup was brewing at Nissan, where executives feared he might be ceding power to the French at Renault. Ghosn, now safe in Lebanon where few will hunt for him, has already begun his publicity campaign to clear his name, while brightening up the reputation of his life as a dual CEO for 12 years.
It will take time to reach a conclusive chapter in the saga.
The tactics that Ghosn favored to lead his companies are hardly new or improved. Auto making, and then sales, is a tough, complex business that demands manufacturing innovation and attractive sales packaging by dealers.
Ghosn first arrived at Renault as an exec VP in 1996. He pushed its growth, sacrificing profits along the way (much as Amazon's Jeff Bezos did in his early years). The holy grail was market share. He pushed dealers, using devices that often irritate the dealers, who must bear the brunt of cut-rate promotions. Ghosn set twin long-term goals of raising market share while pushing into new foreign markets like Russia, Brazil, India and China. The New York Times quoted critics as claiming aggressive pricing and big bonuses on "all or nothing" campaigns prompted dealers to use "fire sale" tactics. They suggested customers were infuriated when comparing the price of their new car with neighbors. Dealers looked to sell franchises. One Massachusetts dealer was so frustrated he just shut down his joint and walked away. The dealer group AutoNation shed some of its shops, citing "stair step" bonuses that hooked dealers with drug-like addictive powers.
Later, Ghosn and his companies were challenged when consumer tastes began preferring trucks and SUVs. As market share goals loomed, they increased the pressure on smaller dealers while pledging posh perks to larger ones. The "Grow or Go" style produced mixed results. By 2017, Nissan sold 1.6 million cars and trucks in the U.S., a 53 percent hike, winning a 9.2 percent market share. But the carmaker still missed its goal. Customers were now conscious bargain-hunters and new-car inventories grew while they awaited hot special terms.
Nissan's operating income fell 85 percent through last September. Meanwhile Ghosn complained that his pay was too low, irking observers that expected executives to cut their demands in the wake of the 2008 recession.
Ghosn was picked up and arrested in Japan in mid-November and confined to a small cell for 100 days. He became convinced that Japanese prosecutors wouldn't treat him fairly, and would play games while luring deals before him. He also suggested they were anxious to work with a group of anti-Ghosn execs worried that the now-jailed executive would push Nissan into power-sharing terms that would favor Renault.
Ghosn spent some time out on bail scoping as many as five airports in nearby nations where there might be security flaws. He was anxious to live with his family in peace in Lebanon, though the family took pains to say they knew nothing of his flight plans.
Such careful and colorful planning is so detailed for a motion picture storyboard. Here, it was played out in real life, but It isn't over yet, awaiting its own sequel.
The writer (dukeofdanforth@gmail.com) is a founder of the Aspen Daily News and appears here Sundays.