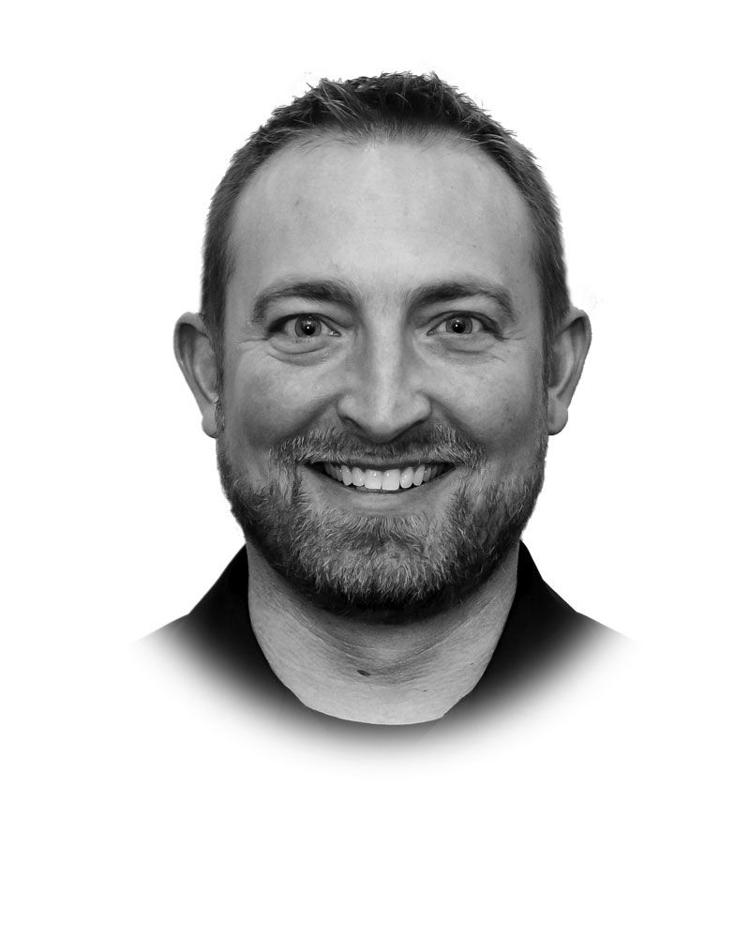 This is a column I wanted to write two weeks ago, but didn't because it was Christmas. Now it seems post-prescient.
I'm officially an Aspen citizen now! I even have a diploma of proof signed by the Steves: Mayor Skadron and City Manager Barwick. You can get one too, all you have to do is bitch a lot and complain about Wagner Park and parking. Haha, sigh, I wish that was a joke.
But really, once a year the city offers a fantastic 10-week course called Citizen's Academy, the purpose of which is to educate interested Aspenites on all the facets of local government. Classes were once about every two weeks for three hours in the evening starting in early August.
The amount of information presented during the course is large, but was doled out with a sincere joy by former assistant city manager Barry Crook, acting as emcee and host. That man loved his job and loved the uniqueness of what we have going on in our rural town. His previous experience working in city governments of much larger municipalities often made for great stories when his anecdotes were presented as counterpoints to our complicated-for-a-small-town government.
Each class had a theme, with the appropriate representatives from city and county government attending to make presentations about what they do and answer questions from the students. To a person, they all loved what they do and gushed about how fortunate they were to be well and competently supported by the city management and Aspen's citizens.
I have always been a fan of our non-elected city government. The proof is in the pavement as it were. Our town is clearly very successful. Empirical evidence points to our city being a triumphant example of what a town can accomplish if it is run well.
Everywhere in the world the word "Aspen" has cachet. There is a reason for that. We regulate the hell out of every step of development; that's why property is expensive, but it works for us. Our parks are beautiful, and they require a lot of money and work to be that way, and we are OK with that. We build functional public works projects, but we take care to make them works of art, not edifices of poor design; just stroll through the engineered wetlands by the river that filter out the sediment from our storm sewers. That didn't just happen — teams of engineers and dedicated civil servants spent countless hours in meetings, at their desks, and taking direction from city management to do not just what was needed, but to make something that our citizens can be proud of, that our guests find truly alluring.
We build or convert facilities into assets that communities around the world envy and wish they could afford, both in money and talent. We are fortunate to have both in abundance. Our amenities attract the fathomless wealth that can afford homes here, and in turn that property tax base funds the construction and maintenance of what we treasure.
In the 24 years I have lived here, I can't remember a single property tax measure that hasn't passed, so the homeowners seem to accept, with good reason, that the money is being put to good use. These resources in turn bring extremely gifted and experienced humans to our rural mountain town with the hope and dream that they can find a way to stay. And sometimes their dreams come true and they get to dedicate their lives to a rewarding career while they live in a charming community they have a hand in making.
One thing became particularly clear during the course of the academy: Aspen's city government is a machine. For a small town of less than 7,000 citizens, it is a far more complex mechanism than any other town of its size. The reason it all works together is that it is well managed by a team of people possessing a lot of experience and institutional knowledge of the nuances of Aspen's culture, history and ethos. Without that leadership our well-oiled machine would likely freeze up and fall apart.
Steve Barwick keeps our town running. Steve's long hand on the till has steered our town steadily through the fickle whims of many councils. Our current council couldn't pass a resolution to escape a wet paper bag without referring it to the voters, yet Steve is still able to keep Aspen the preeminent leader of progressive towns of any size. I can't imagine how difficult it is to carry out the will of our elected officials, when they don't possess the courage between the five of them to make a decision on their own of any consequence.
The debacle of how the council handled the Old Power House decision is a crystal clear example of the failure of leadership our elected officials are capable of.
Woe unto Aspen the day Steve retires and moves on.A city with our budget is getting a steal on a city manager's salary for a person with his experience. I am sure he has weighed the compromise of being in the most difficult position in a town filled with "controversy," mostly manufactured, with the fact that he is singularly skilled to affect the direction our city needs to maintain in order for it to be the eden it is for us citizens.
I have heard that some candidates for the upcoming election would like to make the city manager position a campaign issue. That would be an exceedingly foolish thing to do. City management should not be a political pawn. Our town depends on steady management for its very existence. Putting the state of management of Aspen into the election discussion would be a trick a spineless candidate would try to pull, and anyone who dares to do that should be automatically disqualified by the voters from having any power in our government, and now with the election in March, we can all vote. Granted, our current council is pusillanimous, so it wouldn't be a surprise to me see one or more of them attempt the irresponsible move. The manager position should be addressed by a seated council, in a very carefully considered and thought out deliberation. Any other manner would be reckless.
And that would have been a great column to have written two weeks ago, because here we are. Three of the council have made their move. Steve has resigned. Aspen is in turmoil. It's clear now who not to vote for ever again: Ward, Bert and Adam. Ann now has my full support, and so should she have the support of every reasoning citizen of Aspen.