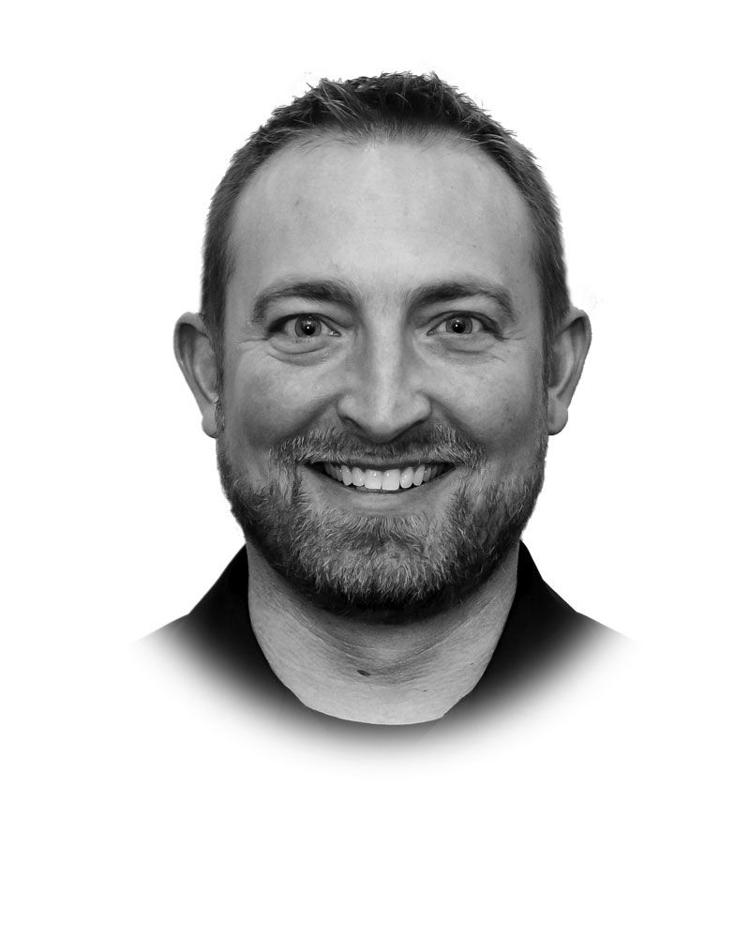 The door slides open. The door slides closed. Over and over. This is very exciting!
My little remodeling project that started in February is well on its way. In a perfect world it would have been finished in February, but I like weekends.
Last night, I finally finished the remaining project in my bathroom: installing the sliding glass door on my shower.
It looked so good that I just had to stare at it for a while, then I returned to sliding it open and closed for a few more minutes.
The old glass door, likely installed in the early 1980s, was also glass but with a decidedly early 1980s gold-trim motif with slightly smoky brown glass. The new one is nearly trim free and the glass is perfectly clear. It's like there is nothing between the shower and the rest of the bathroom — all 8 square feet of it.
It's so bright and airy now it's as if I'm on stage. I feel like I should put a chair in my shower and recreate that scene from "Flashdance."
In Hong Kong, where space is at a premium, I occasionally stay in rented apartments where there is actually no difference between the shower space and the bathroom space; everything can and does get wet. You can shower, use the toilet and brush your teeth all at the same time. Electrocution is always an imminent, exciting possibility.
In my newly-remodeled bathroom, I don't have that luxury, but three people could each do one of those things at the same time in my bathroom, which was often the case during my childhood. My parents had zero prudishness or shame.
"Can you please just let me shower first before you come in here?"
"I'm just using the potty honey…"
"Dad … what are you doing?"
"Clipping my nails."
"Where's Peter?"
"He's using one of the other bathrooms."
"Jesus Christ."
My new bathroom also has a bidet/toilet combo, which, as you can imagine, is pretty much the greatest thing. The seat and the bidet water are heated. It has a remote control, so you feel like you are changing the channels as you adjust the settings. 
I had been using a shower curtain in the interim. I dislike shower curtains. No matter how many layers you have, the bathroom floor ends up wet. The shower space is dark. Wet fabric is touching you. Shower curtains have all the redeeming qualities of a wet swimsuit after the sun goes down. Or Vail.
Unrelated, does anyone want a free shower curtain set? Slightly used?
The kitchen, on the other hand, is still a work in progress. Who really needs a countertop and sink? Or a freezer? Only people who cook.
At least with the drawers in place, I feel like I have all I need: junk drawers. If I need a rubber band, or a pen, I have several places I can look. I even have a whole drawer of kitchen-like supplies: aluminum foil, plastic wrap, plastic bags … things I've been told may be useful someday.
One drawer is just silverware in a silverware organizer. All matching. Spotless. Untouched. So fancy!
The kitchen will be really nice for someone to use someday.
Now that the shower-door boxes are gone from the living room, I'm even free to roam around without stubbing my toes. (So contemporary!)
I decided I would finish my bathroom project after I spent last weekend becoming a door expert while camping at Rancho del Rio (on the upper Colorado River) in my camper van, Steve Vamper.
I had brought along some improvement projects for Steve that I knew I would ignore once I got there, but sometimes I like to feel as though I have good intentions.
I did actually get around to replacing the weather stripping around the two front doors. I started on the driver's side door, because I am an idiot. It wasn't as easy as I expected it to be because the gasket, which was supposed to be a direct replacement, didn't quite match the door. I managed to force it on anyway. 
Then I moved on to the passenger door and noticed that the box for the remaining gasket was marked, "Left door."
"Jesus Christ."
Eventually they were installed correctly and I wanted to enjoy a few minutes opening and closing the doors. Over and over. Miss Maisie, the curious bernedoodle puppy I had with me, was not as excited as I was. 
"Are you letting me out?"
"No?"
"Are you letting me out?"
"No?"
"… well for St. Bernard's sake man, what are you doing?"
Speaking of doors and curiosity, I read that the next Citizens Academy class may not happen because of low enrollment.
That is insane. As a diploma'd citizen from said academy, I can say with conviction that this is one of the most valuable classes offered in Aspen. Yes, it's even better than a Bikram yoga class; I guarantee you will still get hot and sweaty — with knowledge!
The city throws open the doors of every department. You get to tour buildings, facilities, parks, etc. It's a behind-the-scenes look at every single thing the tourists' tax dollars pay for, and more. All the departments make presentations and open themselves up to questions and suggestions. You get to meet even more people to say hi to at the grocery store, extending your stop to get a donut (or kale … can you "get a kale?") into 45 minutes at least.
You want to see what the cops are doing back behind that glass wall? Well now you can — while sober!
Want to know how and where our drinking water is made? Take the class. Want to see the inner workings of the Wheeler? Want to know how and why the city does anything? Take the class. 
I don't think any bitching about anything the city does should be considered relevant unless it comes from an academy graduate.
There's no door between you and the city government, but if you take the class you will learn that there is a panic room with a lockable door at the police station. You will have to take the class to learn exactly where it is.
Just go to cityofaspen.com and search "citizens academy" in the search bar to sign up. Applications are due by tomorrow.
Sounds like there's still room.
Jesus Christ, why?
Wendle will be putting on shows in his shower daily at 7:30 a.m. You can reach him at wendle@wendlewhiting.org.