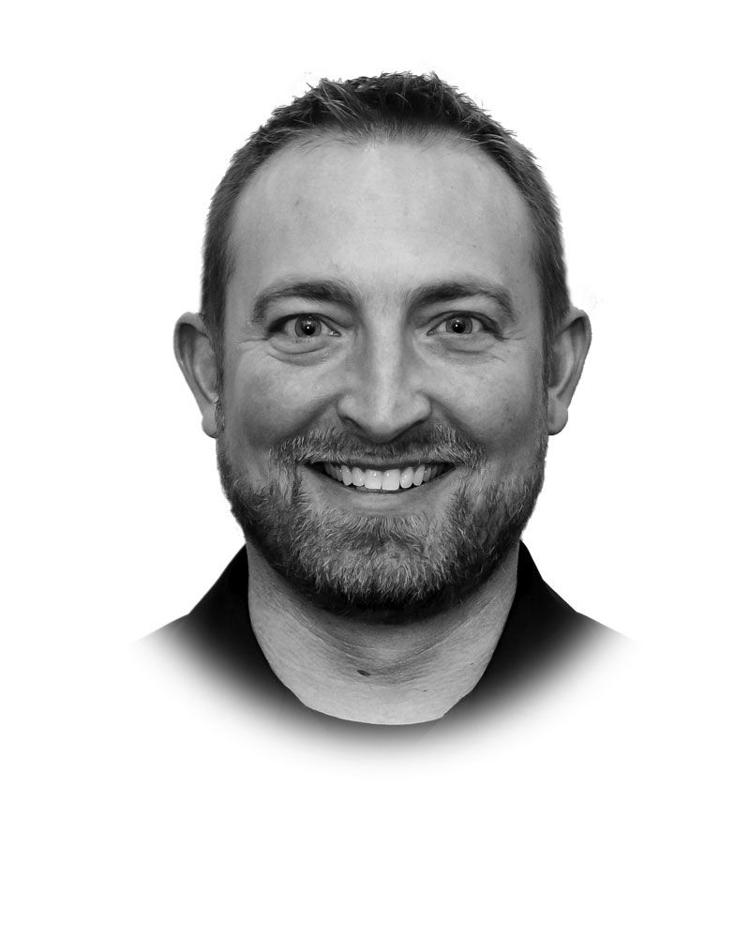 I had decided in November, when Aspen Skiing Co. opened five days early, that I was going to try to earn my 100-day pin this season.
I didn't want to commit because it seemed like a hard goal and sometimes I like to sleep in. If I committed and failed, then well, I'd be a failure. If I just "tried," and then failed, then the worst thing that would happen is that I skied a lot more than I usually do, and that's not bad. Also, I couldn't let Beth Brandon lord it over me anymore.
When I installed the SkiCo app on my phone at the beginning of the season and signed in, the app happened to also have the information about the number of days I skied each of the last two seasons: Eight each.
I know which eight days too: all of the major ski holidays, like Mardi Gras and St. Patrick's Day, and then the wine cabin and Buckhorn cabin parties, the Four Mountain Pub Crawl, Highlands closing day, Aspen Mountain closing day, the shrine tour … you know, the important days when skiing is just a way to get someplace.
Clearly I had cut way back from my early years here, when I may have skied something close to a 100 days, but I wasn't keeping track. There was no pin to earn and then be able to write about, and Facebook didn't exist. So it would be quite a leap from the "skiing" to which I've become accustomed, to actually getting on skis to just ski.
I got into the habit very quickly of hopping on the 8:30 a.m. Galena Street shuttle, skiing one T2B on Ajax, and being back into my place at approximately 9:28 a.m.
Roger Marolt was partially correct when he wrote back in February that the pin pricks who were just punching the clock were missing the joy of skiing. Some days it did feel like just a chore, at least up until the end of the first 30 seconds of skiing down from the Sundeck. But almost invariably the fresh corduroy turns made me really happy. The worst days were when the corduroy had been covered up by too many inches of powder.
Yeah, I'm that guy.
There is nothing better than skiing really fast on the perfect, undisturbed grooves of groomed fresh snow, which were a lot of the days this season. Having confidence that you can lean over as far as you want because the snow is a perfect buttery texture is better than worrying that, at any given moment, the powder is just barely covering an ice rink and your ACL is about to be ripped into two, or, given my luck, three pieces.
I know, I'm a weirdo.
Every day all season I listened to the same song while skiing: IDGAF by Dua Lipa. The song's lyrics suggest it is a song about a breakup and female empowerment. I just liked it because it provided the perfect beat to ski to, although the chorus did echo my particular feelings towards powderhounds who tease me about my affinity for groomers.
In any case, it was just a casual goal until I got into the upper 70 ski days. It looked like I was going to be able to make it, and I really didn't want to try again — ever.
Then I was in the upper 80s, then into the 90s … then I had to leave on a work trip that was only supposed to be two weeks. I would be able make it to 100 if everything went according to plan, but nothing ever does on these trips, and the trip stretched into three weeks.
I got 98 days and the ski season ended.
At this point I did GAF.
Ninety-eight days? Come. On.
It was brutal.
Then, as we all know now, SkiCo decided to open on Memorial Day weekend. Problem solved, right?
Wrong.
I was going to a bachelor party that weekend.
So, as Roger Marolt had guessed people do, I cheated. I asked my friend Miss Maisie, the bernedoodle puppy, to tap my pass while I was gone so I could get my 100 days. She licked my face, which I assumed meant "yes." I know that it wasn't "yes" out loud, but usually when someone licks my face, I consider that consent.
My conscience, of course, made me feel incredibly guilty about this, and I knew I couldn't tout my accomplishment because it would be false; I hadn't actually skied 100 days here.
Maisie did tap me in for two more days, and you would have probably never heard from me that I had skied 100 days, because 98 days is a better story than a fake 100.
But fortunately, SkiCo kept opening up more weekends. So now I have 104 days, of which I have actually skied 102, or maybe 101 (there may have been a day or two where I, myself, just tapped myself in and walked off). In any case, it is now authentically 100 or more. And this weekend I will definitely get two more days in for good measure.
According to Lo Semple, I got a C+ for the season, but that is a passing grade, and I was just auditing the class anyway. Roger, you were right, people do cheat, but even if you just ski one run, you can still feel genuine joy. Beth, well, I know I only have one pin, and you probably have dozens, but at least I have one.
One is enough.
Wendle isn't sure where he'll display his pin, but he's wondering if it would make a good earring, or perhaps, a nipple piercing. Suggestions? Email him at wendle@wendlewhiting.org.