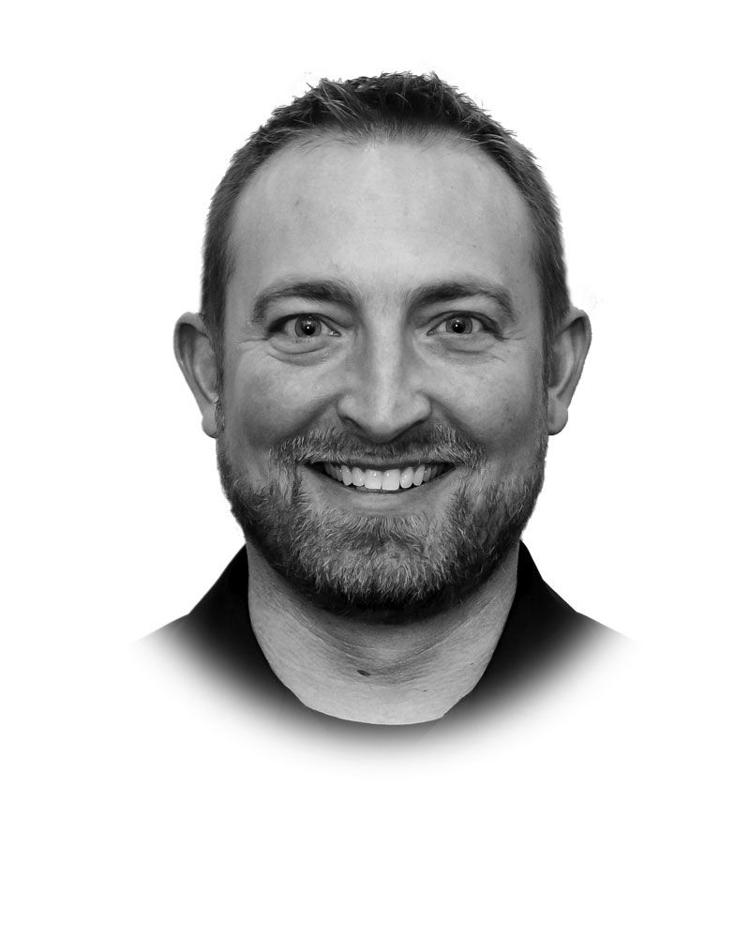 So many things to talk about. I love elections and voting, and I also love weird quotes. The good thing is that one thing often leads to the other. In yesterday's Aspen Times there is a particular juicy one. Sure, there is a better than good chance the reporter got it wrong because their offices are too close to the Aspen Public House, but I am going to give them the professional courtesy and say the reporter got it right.
You will have to wait for it though. Right now I want to talk about how I have just discovered the hottest, steamiest hookup place in Aspen, and I didn't know about it! That exclamation mark is misleading, because of course I didn't know about it; I am a saint. I only know of Eric's, and the only hooking up I have ever done there was to plug in a cellphone charger. I did once hook up in the coat closet at Club Chelsea, so I guess that is a total of two places — that fur coat just begged to be groped; it was so soft. I will never forget that night with Ermine.
The romantic place I just stumbled upon is ... the library! That exclamation mark is totally appropriate. I am here writing this column because I am basically un-homed, and I look it. I'm replacing everything in my bathroom and kitchen, and I am getting by with little access to showers and water and stuff. I haven't changed my contacts in three days and my eyes are red. I haven't showered in two days, and it smells like it. My hair has "lots of body." I have that beard that goes way up the cheeks, and way down the neck. I am finally living the real me.
There's no place to sit and work at my house without being distracted by the panic attack that happens when I open my eyes and look around. Stacks of construction materials have displaced my belongings, which have retreated into the bedrooms. A nice coat of dust makes my house look like a fresh winter morning, so I came to the library.
I began wandering around the upper level looking for a cozy, distraction-less spot, and it's like the Playboy Mansion up here, or perhaps a strip mall massage spa in Florida. Every nook has couples "relaxing" in each other's arms. It really is disgusting. I love it.
So the fun quote. It is attributed to Linda Manning, who was running for a city council seat. The article was about the record-breaking, massive turnout for a municipal election in Aspen on Tuesday.
Linda said, "If it wasn't for Lift One, we would have seen roughly the same or less turnout (as June 2017)."
Uh-huh. That's about as likely to be true as someone saying, "I am so glad you took your ski boots off in the gondola."
The turnout for this election was 3,220 people, and an estimated 400 dogs. The election in June 2017 had just 1,827 human voters, and also about 400 dogs, but they were younger and better looking. The dogs were also younger and better looking.
Linda Manning (let me emphasize this) is currently the city clerk, and is in charge of most elections (except for recusing herself from this one), and she thinks that the massive turnout was because of one issue on the ballot, and not that the election is being held when voters are in town, instead of when, you know, they aren't? With all due respect, let me say that is insanity.
I can imagine how her council-ship, had she won, may have gone, "I think we should mandate that all the restaurants close during the holidays to let the employees have a break during the slowest time of year. Also, let's move the council meetings to Mondays at noon so more citizens can attend."
There is objective evidence — cold hard facts even, so rare these days — that definitively show that there are vastly more people in town in March than in May. But you could also just walk around town if you don't believe the data. You could get lunch at that one place open in May during your stroll. It'll be nice.
In case Linda runs again, let me just say that she is a fantastic public servant and I respect her work in the clerk's office a lot. I am a fan. Really. I'm not kidding. When I worked last year to get the election date changed she was the consummate Aspen representative; friendly and professional. But come on, Lift 1A was contentious, but practically every ballot in this town has something contentious on it that drives voter turnout. Some year there will be a ballot measure that mandates more snow and sun. I guarantee it will be contentious and drive everyone in Aspen into a rage.
Aspen can't agree on anything. We know this. Which leads me to my second favorite quote, from recently-elected councilwoman Rachel Richards, "You're never going to get someone to agree with you 100 percent unless you're looking in the mirror."
Rachel is a seasoned local politician. She should know her constituents better than that. Most people in Aspen look in the mirror and argue with the person they see about what is the proper ratio of meat to cheese on a sandwich.
In the end, I am happy with the election results, both with the people who won, but mainly because everyone had an equal chance to vote. It's about time.
I hope that Torre wins the runoff for mayor, because Ann Mullins' platform of consensus building rubs me the wrong way. I'm an Aspenite after all.
You can find Wendle in fiction, between Hammond and Hurwitz. He'll bring the wine. librarylove@wendlewhiting.org