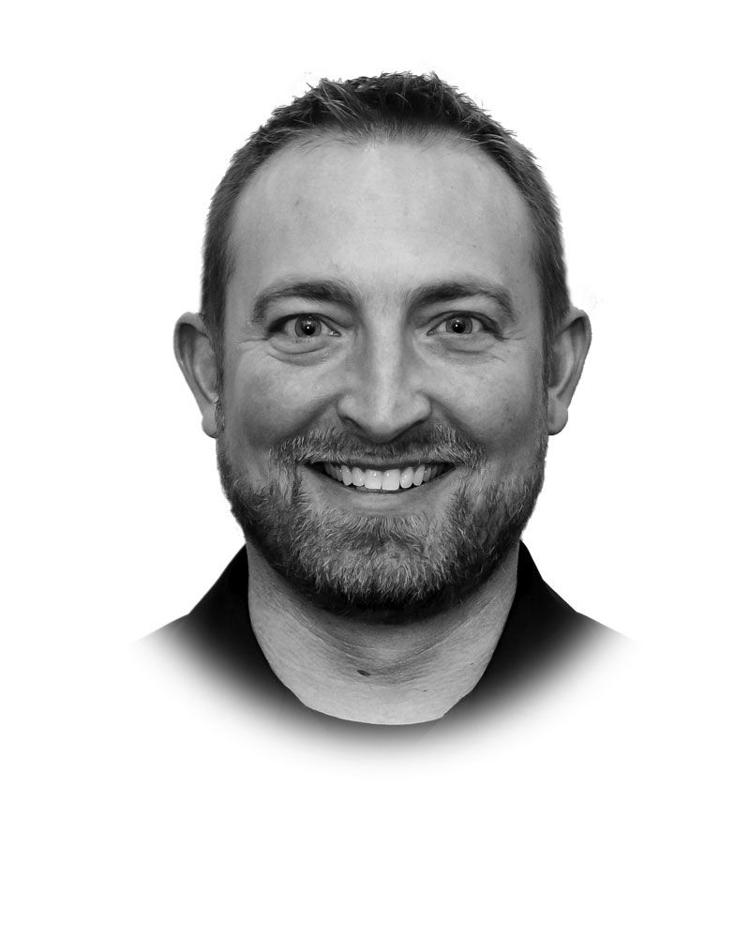 I had that nervous feeling as I packed for my big trip; asking myself if I had forgotten to pack anything, did I bring enough socks, should I pack a towel, is this going to be enough hair product, etc. 
With the adventure ahead I wanted to make sure I had everything I needed. I went around my house and did the last minute chores: watered the plants, brought out the garbage, turned off the lights and checked to make sure the oven had still never been used.
I loaded up my truck and started my road trip at about 7 a.m. During that first day of driving, I saw many wondrous things that I forget exist because I rarely, if ever, go past the airport. I saw a cow for instance, well actually I saw many cows, a flock of cows. I saw some fast food restaurants, I think that's called a murder of restaurants. I drove through some beautiful mountain valleys with crystal clear rivers corralled by majestic mountains. I drove by dilapidated farm buildings and quaint churches. Old fences hemmed in wide open spaces and new fences hemmed in tiny homesteads and their colorful children's playsets.
When I finally arrived at my destination that day, I could definitely feel the distance I had come in the character of the town. There were people of every shade, from deeply tan to zinc oxide. Some people had dreadlocks, and some had long hair that was not gross. There were lots of strollers with babies in them, and none of them were carting around a dog. 
There were many other signs that I was a world away from Aspen. 
First of all, not one person was wearing a credential. At this moment, as you are reading this column while drinking your morning Bloody Mary, Aspen is filled with people wearing credentials. Some people are wearing credentials because they are working or volunteering to set-up Food & Wine and must wear them to identify themselves to security as being allowed access to the venue areas. I have no problem with them. It is the other people, the majority of the credentialed pedestrians on this Thursday, that cause me angst. 
The issue is Food & Wine doesn't start until tomorrow, Friday. There is literally no reason for most of the lanyard-ed to be wearing their pass. The only explanation is that they like the cachet of the suggested entitlement the credential conveys. Except that, in real life, all anyone can think of is, "Why are they wearing their credential the day before the event starts? It's not attached to an Infinity Stone that makes the wearer look 30 years younger. Wait, is it? Where can I get one!"
So take off the credential you are wearing. Go on, no one is looking right now. Casually put it in the back pocket of your khaki shorts or slip it into your bedazzled clutch before you set this paper down on the condensation ring your cocktail glass is leaving on the breakfast table. Good work! Now just don't wear it after 6:45 p.m. for the next three nights and everything will be just fine.
In any case, here I was in an exotic town where no one was wearing a credential. "How do they know who the tourists are? Maybe they don't have tourists!" my mind reeled.
The streets of this town were lined with local shops of wares and food. None of the stores had names you would know from a strip mall in a suburb. I didn't see a single place where the locals could possibly pick up a handbag or a casual heirloom watch. 
It was like being in Aspen in the 60's. 
The streets were lined with open parking spots. There were so many empty parking spots that one enterprising restaurant had turned a few into an al fresco dining patio. Noticeably lacking were large swaths of parking turned over to construction sites. 
Clearly, this whistle-stop doesn't understand what season it is. Without rendering most of the parking off-limits for construction season, how will they ever increase the value of the remaining parking? I think maybe Aspen could set up some sort of sister city relationship with their government and swap council people every once in a while to help this little village understand how things are supposed to work. But no one in Aspen is ever going to come this far away if there's no place at which to spend $45 on a hamburger.
Right in the middle of this town was a park with, and I'm not making this up, literally no tents on it! I swear it's true. 
Am I in Kansas, or Kinshasa? 
I couldn't wrap my head around it. An extremely friendly native stopped to tell me that often spontaneous displays of music and art would erupt in that park. That didn't make sense to me, and I still don't think I believe them, because how would their city government have enough time to issue a permit for a spontaneous event? That's counter-intuitive.
I didn't want to spend the night in a hotel, so I stayed with some friends who had just bought a house on three acres of land, and if you think it's hard to believe that it cost them less than eight figures- hold on to your socks: it cost less than seven figures! 
I bet a simple man with a clothing store could buy up 4,790 acres around this town for a song and a bribe. 
My friends made dinner, by themselves, in their own kitchen. Who does that? Even stranger, they made dinner after mowing their own lawn. By now I was expecting that, any minute, a gaggle of pigs would fly by.
If you ever have the chance, I suggest you visit Carbondale someday too. 
You may email wendle@wendlewhiting.org for directions.