Market snapshot
Below is the highest- and lowest-priced closing on a free-market, private, whole ownership sale from the most recent Pitkin County transaction records.
High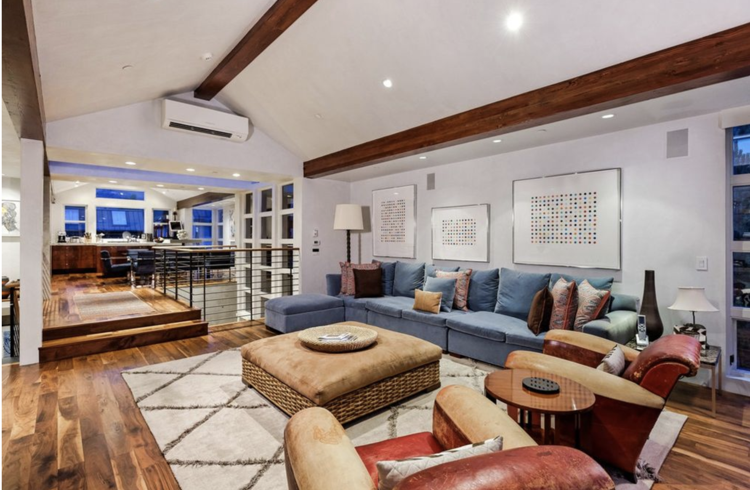 Aspen
This downtown, three-story townhome boasts a walkable location (three blocks to the gondola), three bedrooms and four bathrooms. It offers a deck, hot tub, garage and parking.
$7,670,000
 Low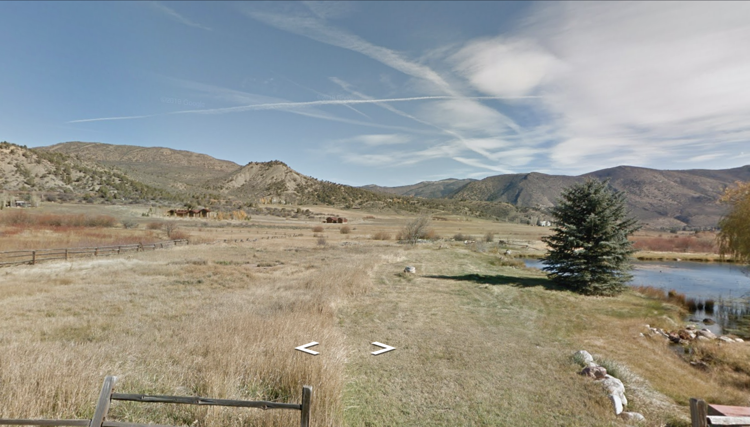 Snowmass
This 1.13 acre parcel is located within the Little Elk Creek Village subdivision.
$405,000
Year to Date - Jan. 1 – July 24*
Total transactions: 112 (down 30%)
Total sales volume: $277,717,085 (up 9%) 
Sales to list price ratio: 93% (down 3%)
Active listings: 467 (down 12%)
*According to activity tracked by the Aspen-Glenwood MLS for Pitkin ­County (residential sales only, compared to the same period last year).
Real Estate Transactions Recorded
July 12 - July 18, 2020
Grantor: Bendl, Deborah
Grantee: Deangelo, Cecily; Deangelo, Zachary
Property: 53 North Ridge Lane Duplex B
Cost: $2,287,500
Grantor: Kaplan, Richard
Grantee: Lucks, Ned Chopin; Lucks, Tracey Ann
Property: Villas at Elk Run 8101
Cost: $415,000
Grantor: Desai, Meena
Grantee: Cutrona, Sarah Fagin
Property: Residence Interest 10 Aspen Highlands Condo 8202
Cost: $23,500
Grantor: Hall, Elise M; Hall, Allan E Estate of
Grantee: Innsbruck Condominium Association Inc
Property: See doc for detail, Innsbruck Condo 104
Cost: $2,619.31
Grantor: APCHA
Grantee: Bektesh, Allison
Property: Benedict Commons 14
Cost: $171,089
Grantor: Aspen Club Residences LLC
Grantee: Vallario, George
Property: 1/10th Fee Ownership Sky Residences & Lodge F72
Cost: $580,000
Grantor: Grosfeld Aspen Properties Partners LLC
Grantee: Mountain Nest LLC
Property: 700 East Hyman 706
Cost: $7,670,000
Grantor: Parvati Property LLC
Grantee: Dallas, Aaron
Property: Southside PUD 3 I 3
Cost: $667,500
Grantor: Two Creeks Chalet LLC
Grantee: 278 Gambel LLC
Property: Sinclair Meadows 4
Cost: $4,295,000
Grantor: Miller, Terry A; Miller, Lisa C
Grantee: Thomas, Lauren E Trust; Thomas, Carl L Trust
Property: Orchard Estates I 17
Cost: $805,000
Grantor: Schultz, William M; Schultz, Leah G
Grantee: Hopkins A4 LLC
Property: Larkspur A4
Cost: $1,600,000
Grantor: Prince, Robert L
Grantee: GCC Lofts LLC
Property: 34 8 88 SW4NE4 Easement
Cost: $530,000
Grantor: Milvich, Boris
Grantee: Thomson, Olwen
Property: Little Creek Village 3 2 8
Cost: $405,000
Grantor: Mud Hut Properties LLC
Grantee: K West LLC; Herold, Karen
Property: Oh-Be-Joyful Acres 8
Cost: $1,900,000
Grantor: Serra, Joseph O; Serra, Julie A
Grantee: Aoma OTC LLC
Property: 1/8th Interest Residences At The Little Nell Condo F-211 Fractional Ownership 1/8 Interest
Cost: $1,550,000
Grantor: Aspen Club Residences LLC
Grantee: MY W LLC
Property: Fractional Ownership 1/10 Interest Sky Residences & Lodge F10-5
Cost: $660,000
Grantor: Tarabay, Loraine Mary
Grantee: Timetolive LLC
Property: 1/8th Fee Ownership Interest Residences at the Little Nell Condo F600
Cost: $2,150,000
Grantor: Holy Cross Electric Association Inc; Holy Cross Energy
Grantee: DLM Holdings LLC
Property: Office Sagebrush Building 1
Cost: $425,000
Grantor: Horowitz, Steve L Trustee; Horowitz Trust
Grantee: Sunny Investments LLC
Property: G A Resort 53AH, 54AH, 55AH, 56AH, 57AH G A Resort 58AH, 59AH, 60AH, 61AH
Cost: $1,812,000
Grantor: AV 30 Properties LLC
Grantee: Browns Family Holdings LLC
Property: Durant 2 D
Cost: $3,950,000
Grantor: Dawson, Mark William
Grantee: Hammond, Brianna C Trust; Hammond, Troy G trust
Property: Residence Interest 2 Aspen Highlands Condo 4301
Cost: $70,000
Grantor: APCHA
Grantee: Hernandez, Jose I Eguia; Martin del Campo, Eliza M; Del Campo, Eliza M Martin
Property: Burlingame Ranch II Condo 203 335 Paepcke Drive
Cost: $341,220
Grantor: Bendixen, James J
Grantee: Joshua Enterprises LLC
Property: 15 9 86 SWNE4 W2SE4; 15 9 86 2-3 Easements
Cost: $229,000
Grantor: Teague, Henry B
Grantee: 412 Robinsmith LLC
Property: Andrews-McFarlin B8 B; Andrews-McFarlin B10 B; Andrews-McFarlin B9 B
Cost: $775,000
Grantor: APCHA
Grantee: Boda, Anita; Bartha, Viktor Oliver
Property: Burlingame Ranch I Condo 104 0163 Forge Road
Cost: $368,565