Market snapshot
Below is the highest- and lowest-priced closing on a free-market, private, whole ownership sale from the most recent Pitkin County transaction records.
High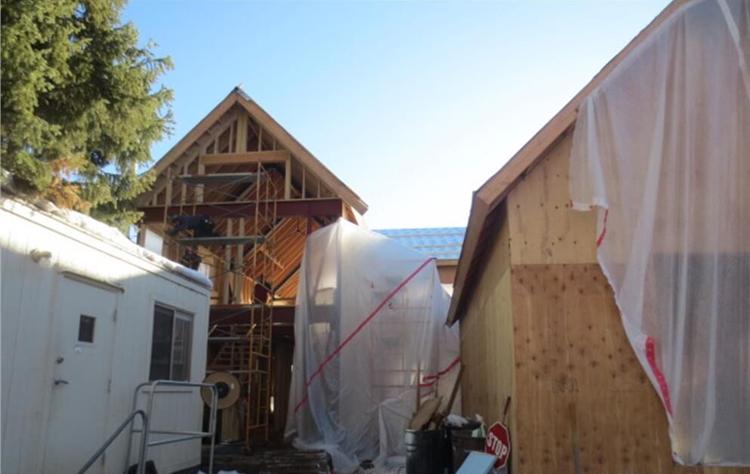 Aspen
This home at 209 E. Bleeker sits on a 6,000 square foot lot and when completed will feature a five-bedroom main house and remodeled guest house.
$15,250,000
Low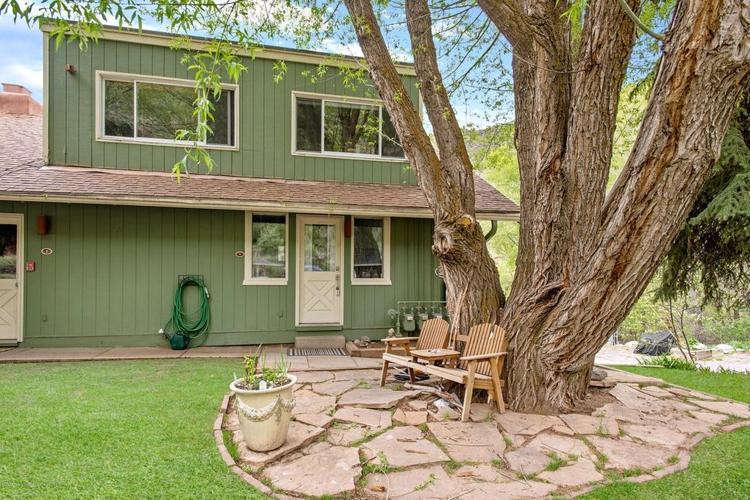 Snowmass
This one-bedroom, one-bathroom corner condo unit boasts 642 square feet.
$340,000
Real estate transactions recorded Sept. 20 - Sept. 26
Grantor: Morse, Philip D Trust; Morse, Holley S Trust; Morse, Philip D Trustee; Morse, Holley S Trustee
Grantee: Moscoe, Thomas D Trust
Property: Fixed Week 34 & Floating Weeks G A Resort 28
Cost: $94,000
Grantor: Flint, David B Trustee; Flint, David B Trust; Flint, David B
Grantee: ACR Capital LLC
Property: Woerndle 4
Cost: $4,650,000
Grantor: Kuhn, Stephen A; Spinazze, Dennis J
Grantee: Suidan, Kaiser
Property: Stonebridge Inn 301
Cost: $167,500
Grantor: Davis, Bradley D; Provisor, Janis
Grantee: 4303 Snowmass Creek LLC
Property: Davis/Donnelley Lot Split 1
Cost: $900,000
Grantor: Ippolito Trust; Ippolito, Vincent Trustee
Grantee: Cowan, Chris Inc; Chris Cowan Inc
Property: Residence Interest No. 6 Aspen Highlands Condo 4301
Cost: $85,000
Grantor: Team Sachs LLC
Grantee: Gerda Holdings LLC
Property: Chateau Eau Claire 13 A
Cost: $2,125,000
Grantor: Brodsky, Barry
Grantee: Oli Poli LLC
Property: Castle Creek Duplex 1
Cost: $6,750,000
Grantor: Oakes, Ken
Grantee: Nielsen, Brooke
Property: Smuggler Park 204
Cost: $1,000,000
Grantor: Davis, Richard Jr Trust; Davis, Richard M Jr Trustee
Grantee: Allen, Harvey M; Allen, Judy
Property: Country Club Townhomes 55IIF
Cost: $2,800,000
Grantor: Middelberg, Maria B; Modette
Grantee: Petersen, Darren C Trust
Property: Alpenblick 2A
Cost: $3,825,000
Grantor: Weiss Enterprises L P
Grantee: Rolocado LLC
Property: Aspen Highlands SUB 2 7
Cost: $4,800,000
Grantor: Manderachia Lillian T
Grantee: 1350 SVL LLC
Property: Sierra View Condo B
Cost: $4,600,000
Grantor: Eagle, Melvin; Eagle, Leatrice
Grantee: Levitt, David
Property: Le Chamonix
Cost: $2,630,000
Grantor: Straight, Frankie Lee Trustee; Straight, Frankie Lee Trust
Grantee: Rhudy, John T; Rhudy, Kristen
Property: Claude Crowley Estate 7
Cost: $645,000
Grantor: 105 East Hallam LLC
Grantee: Hallam Management LLC
Property: Part of Aspen City of 65 B; Part of Aspen City of 65 C
Cost: $6,750,000
Grantor: APCHA
Grantee: Valdmanis, Nikolai Miller; Valdmanis, Kate Marie
Property: Fairway Three Townhomes 2 III
Cost: $306,135
Grantor: Martin, Peter A; Martin, Anne W
Grantee: Crystal Circle Trust
Property: Redstone 14
Cost: $1,098,500
Grantor: Handler, Steven P; Koran, Janet M
Grantee: Catamount Property Investment LLC
Property: Enclave 312
Cost: $900,000
Grantor: Ciezczak, Christopher M
Grantee: Davis, Jennifer Ann; Britt, Michael Patrick
Property: Lazy Glen 66
Cost: $370,000
Grantor: West End House LLC
Grantee: 209 East Bleeker LLC
Property: Aspen City of 73 C-D
Cost: $15,250,000
Grantor: Kammer, Robert J Trust
Grantee: Dealune, Jules Mayer; Bell, Katherine Dressner
Property: Pyramid Suite 1/6th Interest Club Suites At Roaring Fork Club C
Cost: $290,000
Grantor: A D Syriani
Grantee: Hathaway, Karin
Property: Club Villas 1536 III
Cost: $700,000
Grantor: Asrael, Stanley J Trust; Asrael, Stanley J Trustee
Grantee: Levy, Nancy; Levy, Scott
Property: Residence Interest No. 7 Aspen Highlands Condo 8205
Cost: $55,000
Grantor: Lipsey, Shira Ilana
Grantee: Mixtli LLC
Property: Maroon Townhome Aspen Highlands Village PUD E 10
Cost: $5,405,050
Grantor: Erisman, Zoe
Grantee: Borenstein, Denise; Borenstein, Mark
Property: Hunter Creek 1328 1300 III
Cost: $578,000
Grantor: CSAH LLC
Grantee: Chapman, Nicholas
Property: Maroon Creek Club 6 Easement
Cost: $9,975,000
Grantor: River Manor #3 LLC
Grantee: LA Just1 LLC
Property: Mountain River Manor 3
Cost: $529,900
Grantor: Smith, Frank Ford Jr; Smith, Katharine, Lindsay
Grantee: Monarch Park Uno LLC
Property: Westside One Monarch on the Park WS-1
Cost: $6,450,000
Grantor: Shadow Property LLC
Grantee: Baril, Albert A Trustee; Baril, Albert A Trust; Baril, Holly A Trust; Baril, Holly A Trustee
Property: 234 West Hallam/302 North Second 302
Cost: $8,250,000
Grantor: Gall, Desiree; Gall, Stephen
Grantee: Winslow, Caroline
Property: Smuggler Park 216
Cost: $860,000
Grantor: Bergen Francis X Jr Trust; Czech-Bergen Jennifer E Trust; Bergen Francis Xavier Jr Trustee
Czech-Bergen Jennifer E Trustee
Grantee: 23 Meadow LLC
Property: Melton Ranch II 40
Cost: $3,999,000
Grantor: Prince, Sandra B
Grantee: Rademacher, Andrew
Property: $1,775,000
Cost: Woodrun V Townhouse 30 IIA
Grantor: Campbell, Martha
Grantee: Loboda, Vitaliy; Yukhtenko, Anastasia
Property: Rivers Bend 1
Cost: $340,000
Grantor: SV Building 8 Development LLC
Grantee: Edgar, Elizabeth M
Property: Club Interest No. 306-3 One Snowmass East 306
Cost: $141,750
Grantor: Century Limited Partnership
Grantee: Crescent Estates Custom Homes LP
Property: 6 10 84 SE4SW4
Cost: $7,825,000