Market snapshot
Below is the highest- and lowest-priced closing on a free-market, private, whole ownership sale from the most recent Pitkin County transaction records.
High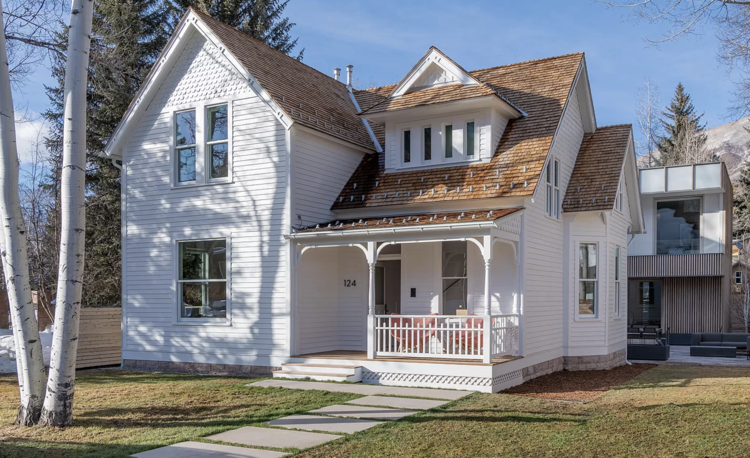 Aspen
Built in 1890, this West End home offers seven bedrooms and nine bathrooms. Located at 124 W. Hallam St., the deck features mountain views.
$22,995,000
Low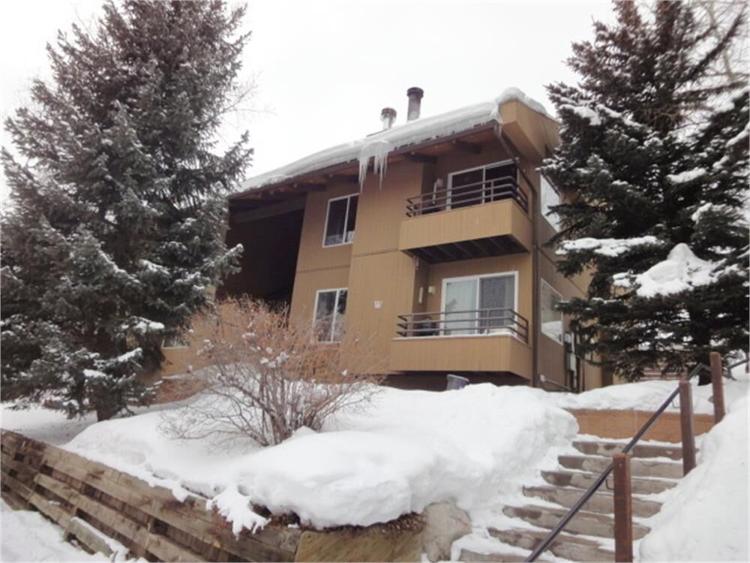 Snowmass
This two-bedroom condo offers easy access to the Snowmass Mall, hiking trails and shopping.
$515,000
Real Estate Transactions Recorded Oct. 4 - Oct. 10, 2020
Grantor: Collins, Cinda Trust; Johnson, Eric; Collins, Cinda J Trustee
Grantee: Kelly, Brian
Property: Victorians at Bleeker B
Cost: $3,100,000
Grantor: 6890 E Sopris (Snowmass) SG LLC
Grantee: McGrath, Peter; Fox, Janet
Property: 3-4 9 86; 33-34 8 86
Cost: $2,300,000
Grantor: Richard B Buckley Family Limited Partnership; Buckley, Richard B LP
Grantee: Corner Horizons LLC
Property: Crestwood 305 G
Cost: $510,500
Grantor: Bedrossian, Edward H Jr
Grantee: McCready, Ellen; McCready. Eric
Property: Melton Ranch I 15
Cost: $1,200,000
Grantor: Brady, Brian Patrick; Brady, Martha
Grantee: Messer, Michael; Messer, Linda; Henry, David; Henry, Cindy
Property: Residence Interest No 6 Aspen Highlands Condo 2310
Cost: $35,500
Grantor: Haydock, Elaine M Trust; Haydock, Elaine M Trustee; Haydock, Roger S
Grantee: As Matthews Nominees Pty Ltd Trustee; Vasileff Lisa Property Settlement; Lisa Vasileff Property Settlement; Vasileff Lisa Trust
Property: Fixed Week 10 & Floating Weeks G A Resort 36
Cost: $132,500
Grantor: Haney Development Company LLC
Grantee: Snow Owl 33 Trust
Property: Penthouse Mill Building D
Cost: $6,750,000
Grantor: Phillips, Leslie Legendre
Grantee: Davies, Iain
Property: Columbines at Elk Run 201 2
Cost: $589,000
Grantor: Binder, Sharon R Trust; Binder, Sharon R Trustee
Grantee: Overway, Chad Trust; Montague, Jeanne Trust
Property: Sopris Suite 1/6th Interest Club Suites at Roaring Fork Club C
Cost: $155,000
Grantor: Deep White Inc
Grantee: Big Sky 723 LLC
Property: Woodrun Place 20 III
Cost: $720,000
Grantor: Springwater Farms
Grantee: Snowmass 143 LLC
Property: Interval Interest B Sanctuary at Snowmass 143
Cost: $155,000
Grantor: Nolen, Christine; Quigley, John L
Grantee: Umansky, Michael; Umansky, Laura
Property: Horse Ranch 22
Cost: $2,695,000
Grantor: Wickert, Jill A Trust; Wickert, Jill Ann Trustee
Grantee: Smith, Wendy M Trust; Smith, Wendy M Trustee
Property: Villa of Aspen 36
Cost: $3,700,000
Grantor: Pensco Trust Custodian; Pendley, Patrick W IRA FBO; Pendley, Patrick W
Grantee: Rocky Mountain High LLC
Property: Club Interest B2-VI Timbers Club at Snowmass B2
Cost: $300,000
Grantor: Handler, Steven P; Koran, Janet M
Grantee: Freckled Whiskey Properties LLC
Property: Enclave 213
Cost: $972,500
Grantor: McCutchin, Tracy L
Grantee: Aspen Pad LLC
Property: Riverside Condo 2
Cost: $1,785,000
Grantor: Restivo, Charles W M
Grantee: Brooks, Scott K; Brooks, Michelle a
Property: 22 8 87 W2 West Sopris Ranch 8
Cost: $425,000
Grantor: Borlenghi, Giorgio
Grantee: Toothaker, Kathleen L
Property: Ridgerun II 2
Cost: $3,190,000
Grantor: Clark, Robert Trust; Miles, Toni R Trust; Clark, Robert Dean Trustee; Miles, Toni R Trustee
Grantee: Novo, Guillermo; Novo, Marie C
Property: Woodrun I 107
Cost: $6,750,000
Grantor: Kaufman, Sylvia C
Grantee: Aspen Ridge LLC
Property: Ridge of Red Mountain 1
Cost: $7,425,000
Grantor: Slaymaker Robert T Trust; Slaymaker Claire C Trust; Slaymaker Robert T Trustee; Slaymaker Claire C Trustee
Grantee: Waller, Ellis Parker JR; Waller Brijetta Hall
Property: Ridgerun I 52
Cost: $3,325,000
Grantor: Ashcroft LLC
Grantee: Mycoskie, Paige Anne
Property: 19-20 11 84 HES 95; 29-30 11 84 HES 95; WTS Cabin Partners/Mceuen Sub Exemption
Cost: $4,500,000
Grantor: McFeeley, Patrick J III Trust; McFeeley, Patrick J III Trustee
Grantee: Lewis, Elaine Z Trust; Lewis, Wade J Trust
Property: ClubL Interest A7-V Timbers Club at Snowmass
Cost: $335,000
Grantor: Leven, Michael Trust; Leven, Andrea Trust
Grantee: Tonti, Robert J
Property: Fixed Week 27 & Floating Weeks G A Resort 21 Fixed Week 28 & Floating Weeks G
A Resort 21 Fixed Week 29 & Floating Weeks G A Resort 21 Fixed Week 30 & Floating Weeks G
A Resort 21 Fixed Week 31 & Floating Weeks G A Resort 21
Cost: $753,000
Grantor: Warren Fir LLC; David Fir LLC; Warren Redwood LLC; David Redwood LLC
Grantee: McLovin Aspen LLC
Property: Aspen Grove 3 14; Aspen Grove 15
Cost: $6,000,000
Grantor: Zalk, Anna P
Grantee: Surloff, Howard
Property: Residence Interest No. 5 Aspen Highlands Condo 8209
Cost: $57,500
Grantor: Hallam LLC
Grantee: Silver Inn LLC
Property: Aspen City of 65 A Part of Aspen City of 65
Cost: $12,300,000
Grantor: 718 S Mills Number 6 LLC
Grantee: FH West LLC
Property: Fasching Haus 6
Cost: $2,625,000
Grantor: 308 Aspen Holding Company LLC
Grantee: Lemkin, Todd Trust; Lemkin, Kasey Trust
Property: Nolan Lot Split 2
Cost: $22,995,000
Grantor: Brostek, Hollie Trustee; WIA Consultants Inc 401k
Grantee: Leviton, Allison
Property: Residence Interest No. 10 Aspen Highlands Condo 8403
Cost: $10,952
Grantor: Naylor, Irvin S Trust; Naylor, Irvin S Trustee
Grantee: Beecker Aspen 3A LLC
Property: North of Nell 3A
Cost: $3,900,000
Grantor: Vonderhost, Kyle
Grantee: Ives, Ray
Property: Little Creek Village 1 35
Cost: $874,000
Grantor: Gilman, Peter
Grantee: Foster, Jacqueline Elizabeth
Property: Lazy Glen 32
Cost: $219,000
Grantor: Figler, Susan Anderson
Grantee: OCallaghan, Joseph Cecil; Garrett, Kelly Simmons
Property: Aspen Village 56
Cost: $400,000
Grantor: GreenAspen LLC
Grantee: Corbett, Richard J; Corbett, Jillian F
Property: Garet 6
Cost: $3,647,000
Grantor: Pensco Trust Company; Roth, Austin Stitt FBO
Grantee: Little, William; Halfert, Sara M
Property: Brush Creek Village 6 1 2
Cost: $690,000
Grantor: Zenith Partners 251 LLC; Zenith Partners-251 LLC
Grantee: Scott, Colleen
Property: Meadow Ranch D1
Cost: $875,000