Market snapshot
Below is the highest- and lowest-priced closing on a free-market, private, whole ownership sale from the most recent Pitkin County transaction records.
High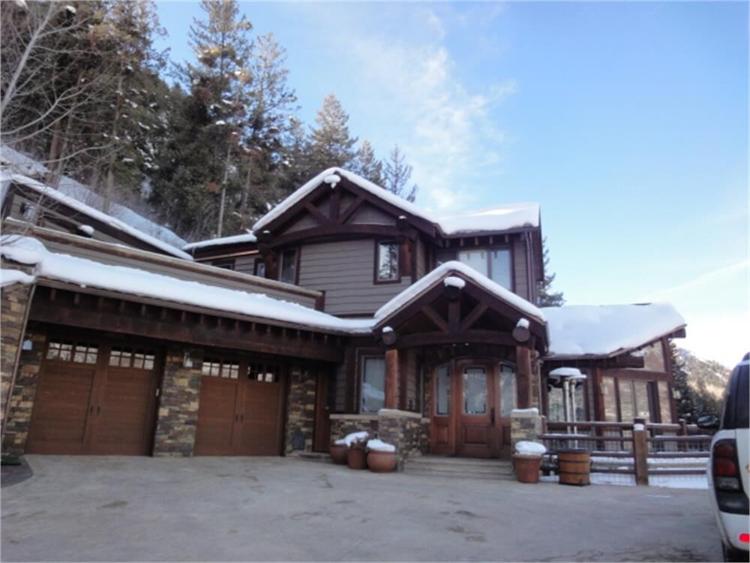 Aspen
Located at 1125 Ute Ave., this three-story home ­features six bedrooms and six full bathrooms and offers ski-in access from Aspen Mountain.
$21,700,000
Low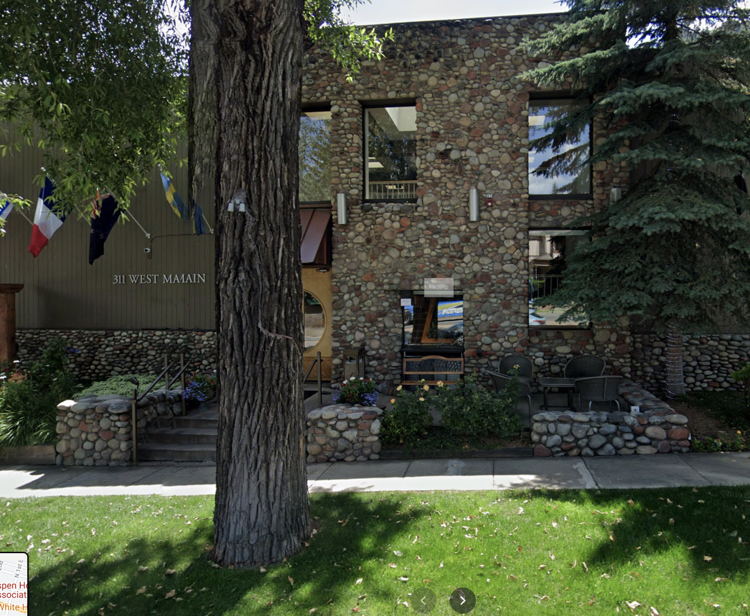 Aspen
This studio condo, located at 311 W. Main St. within The Aspen aka Aspen Bed & Breakfast, is 296 square feet.
$180,000
Real estate transactions recorded Sept. 27 – Oct. 3, 2020
Grantor: C DE Q Colorado LLC
Grantee: Sanchez Jody Bronson Trust
Property: Owl Creek Homes 21 11
Cost: $4,195,000
Grantor: Levantin, Allen M
Grantee: Mora, Javier Gonzalez; Gonzalez-Mora Monica; Gonzalez-Mora Javier
Property: Hidden Meadows at Snowmass VLG 2 Easement
Cost: $4,800,000
Grantor: APCHA
Grantee: Godfrey, Andrew; Godfrey, Diane
Property: Midland Park F3
Cost: $374,879
Grantor: Comiskey, Frank H
Grantee: Brubrior Investments PTY LTD
Property: Fixed Weeks 31 & Floating Weeks GA Resort 24
Cost: $110,000
Grantor: Warble, Eric
Grantee: George, Alexandra
Property: 700 West Hopkins 6
Cost: $522,000
Grantor: Spencer, David H
Grantee: A Francisco J Montemayor; Montemayor A Francisco J
Property: 4/52 Interest Premier Club Weeks Aspen Residence Club & Hotel B35
Cost: $400,000
Grantor: Kurajian, George M Jr trust; Kurajian, George M Jr Trustee
Grantee: Jackson, Henry Jr; Sommerhauser, Anna Marie
Property: Stonebridge Inn 624
Cost: $70,000
Grantor: Jensen, Peter
Grantee: Duvall, Phil; Duvall, Susan; Duvall, John S; Vershay, Donna
Property: 1/8th Interest Club Interest C4-IV Timbers Club at Snowmass C4
Cost: $300,000
Grantor: Cravitz, Herschel; Cravitz Barbara
Grantee: Cravitz Barbara Trust
Property: Cluster IV Country Club Townhomes 89 IV
Cost: $500
Grantor: McCoy, Carlton
Grantee: Dauch, Karin
Property: Christiana Aspen A102 I
Cost: $585,001
Grantor: Solomon, David; Solomon, Mary
Grantee: THSMLI LLC
Property: Stein Split Lot I
Cost: $19,500,000
Grantor: Newton, Barbara Louise
Grantee: Wexler, Mindy R Trust
Property: Gant B102
Cost:$2,100,000
Grantor: Silverstein, Philip; Silverstein, Rosalyn
Grantee: Elkmax LLC
Property: Aspen (The) 207
Cost: $200,000
Grantor: Wolf, Charles; Wolf, Louise
Grantee: Russell, Jacqueline; Walker, Douglas C Trust
Property: Little Elk Creek Village 2 16
Cost: $1,755,000
Grantor: Seay, Gerald R; Seay, Gerald R Trust
Grantee: MJB Mountain Properties LLC
Property: Parking Level Durant Mall P11
Cost: $275,000
Grantor: Rickel, David; Snyder, Gary
Grantee: Elkmax LLC
Property: Aspen (The) 304
Cost: $200,000
Grantor: Heineman S Marlene
Grantee: Elkmax LLC
Property: Aspen (The) 108
Cost: $180,000
Grantor: Crete Associates LP
Grantee: Elkmax LLC
Property: Aspen (The) 107
Cost: $200,000
Grantor: Crete Associates LP
Grantee: Elkmax LLC
Property: Aspen (The) 204
Cost: $200,000
Grantor: Karp, Michael
Grantee: Elkmax LLC
Property: Aspen (The) 300
Cost: $200,000
Grantor: Zurcher Paula Trust; Pargellis Andrew Fbo; Pargellis Christopher Fbo; Zurcher Ariane Fbo
Pargellis Andrew Trustee
Grantee: 700 Nell Erickson Road Holdings LLC
Property: Erickson Ranch 1
Cost: $16,000,000
Grantor: SV Building 8 Development LLC
Grantee: Mendes, Eduardo De Ulhoa Flosi; Mendes Isabel De Carvalho
Property: Club Interest No. 406-1 One Snowmass East
Cost: $118,000
Grantor: Crete Associates
Grantee: Elkmax LLC
Property: Aspen (The) 302
Cost: $200,000
Grantor: Ziegler, Joan H Trust; Ziegler, Evelyn A Trustee
Grantee: Rodriguez, Bricia
Property: Part of Wild Rose Ranch B
Cost: $1,150,000
Grantor: Crete Associates
Grantee: Elkmax LLC
Property: Aspen (The) 307
Cost: $200,000
Grantor: Crete Associates
Grantee: Elkmax LLC
Property: Aspen (The) 311
Cost: $200,000
Grantor: Forza Holdings Colorado LLC
Grantee: Miller Trust
Property: Woodrun I 44
Cost: $4,775,000
Grantor: Kirkegaard, Tori K; Broecker, David A
Grantee: Leeds Liz Trust
Property: Assay Hill Lodge 710; Assay Hill Lodge 13610
Cost: $285,000
Grantor: APCHA
Grantee: Shine, Christine; Shine, Frank
Property: Aspen Highlands Village AFF Housing B 2 5
Cost: $341,267
Grantor: Shackelford, Mark
Grantee: Moon, Laura S; Moon, Robert D
Property: Silver Bell 5
Cost: $1,000,000
Grantor: Redman, Kari Lynn Trustee; Redman, Kari Trust
Grantee: Gray, Raleigh A; Gray John W
Property: Ardmore 2; Ardmore 1
Cost: $6,400,000
Grantor: St. Pete West LLC
Grantee: Snowmass Dreams LLC
Property: Snowmass Mountain L4
Cost: $312,500
Grantor: M&W LLC
Grantee: Waveriders Trust
Property: Fifth Avenue 201 C
Cost: $2,525,000
Grantor: Jones, Matthew L; Jones, Nancy P
Grantee: Jones, Adrian; Martinez-Jones, Kristin
Property: Ridgerun I 60
Cost: $2,000,000
Grantor: Buss, Susan Esval
Grantee: Hull Trust
Property: Week 30 Floating Weeks G A Resort 42
Cost: $160,000
Grantor: Kravitz, Michael C
Grantee: Tetsuyama LLC
Property: Columbine 5
Cost: $1,600,000
Grantor: PSM JNM Meadow Ranch LLC
Grantee: Kahan, David; Kahan, Abbbie
Property: Meadow Ranch C18
Cost: $1,598,000
Grantor: SV Building 8 Development LLC
Grantee: LCTD Group LLC
Property: One Snowmass East 600E
Cost: $2,900,000
Grantor: Rose, Brandon
Grantee: Lorenz, Katherine; Tirpak, Bradley
Property: Victorians at Bleeker A
Cost: $2,995,000
Grantor: Rulon, Gregory L; Rulon, Patricia S
Grantee: Lewis Reed S Trust
Property: Ridgerun III 34
Cost: $2,100,000
Grantor: Mountains & Plains LLC; Mountains and Plains LLC
Grantee: Hughes Trust
Property: Little Texas 19 16 9 85 SW4NE4 SE4
Cost: $2,000,000
Grantor: Franklin, Martin E; Franklin, Julie L
Grantee: GW Ventures 2 lLC; Wehrle Gaines Trust
Property: Hoag 3
Cost: $21,700,000
Grantor: Cohen, Nancy C Trust
Grantee: Kirkbride Trust
Property: Obermeyer Place Condo 103 Parkside
Cost: $5,200,000
Grantor: Kling, Clifton L; Kling, Heather J
Grantee: Zahorik, Robert E Trust; Schmerhorn Trust
Property: Club Interest D3-VI Timbers Club at Snowmass D3
Cost: $315,000
Grantor: Stelzer, Irwin M; Stelzer, Marian Faris
Grantee: Sunshine Ski Chalet LLC
Property: Starwood R19
Cost: $2,850,000
Grantor: Snowmass Properties LLC
Grantee: Filhaber, Edward Trustee; Filhaber, Dale Trustee; Filhaber Trust
Property: Interval Interest No. 3-40 Snowmass Club Condo 119
Cost: $127,500
Grantor: Allan, Robert M Trustee; Allan, Donna C Trustee; Allan, Trust
Grantee: Aspen Townhouse Near Nell LLC
Property: Durant Mews 3
Cost: $6,750,000
Grantor: Balleroy International Inc
Grantee: Manjeshwar Siddharth J; Manjeshwar Sana A
Property: Woodrun Place 53 IV
Cost: $1,550,000
Grantor: Sunshine Mountain LLC
Grantee: Tiny Dancer LLC
Property: Mountain Valley 1 1 21
Cost: $6,900,000
Grantor: White, Helene N
Grantee: Bassett Family Properties LTD
Property: Ridge Townhomes 3
Cost: $925,000
Grantor: 1954 Colorado Corp
Grantee: Simon W Scott Trustee; Simon W Scott Trust
Property: 9 9 85 SE4; 10 9 85 SW4; 15 9 85 NW4; 16 9 85 NE4; 10 9 85 6; 15 9 85 4
Cost: $12,500,000
Grantor: Stonywood Trust; Lowe, Henry Irving Trustee
Grantee: Govt Lot 3 LLC
Property: 27 9 86
Cost: $485,000
Grantor: 244 Eastwood AH LLC
Grantee: Twinstar LLC
Property: Eastwood 8
Cost: $4,900,000
Grantor: Blakemore, Elizabeth A
Grantee: 24 Harleston Green LLC
Property: Country Club Townhomes 35 IIA
Cost: $2,750,000
Grantor: SV Building 7 Development LLC
Grantee: Gamble, John E; Graham, Heather L
Property: Club Interest No. 306-6 One Snowmass East 306
Cost: $141,750
Grantor: Lewis, James N Trust; 1996 Lewis, James N Trust
Grantee: NPAPOR LLC; Caine Brian F Trust
Property: 1/8th Ownership Interest Residences at the Little Nell Condo F304
Cost: $1,500,000
Grantor: Lipman, Jeremy; Lipman, Bree Lalonde
Grantee: Juliana LLC
Property: Meadow Ranch C13
Cost: $1,675,000
Grantor: Matza, Barry I; Matza, Susan G
Grantee: Theis, Thomas L; Theis, Joan N
Property: Residence Interest No. 10 Aspen Highlands Condo 8415
Cost: $12,000
Grantor: Coe, Nancybell Trust; Coe, Nancybell Trustee
Grantee: Veshancey, James I; Agnew, Monique R
Property: Brush Creek Village 3 2 3
Cost: $550,000
Grantor: Johnson, Jeremy J
Grantee: Clarke, David; Clarke, David
Property: Brush Creek Village 1 1 3
Cost: $2,580,000
Grantor: Nielson Alice Trust; Nielson Scott M Trust; Nielson Mary Alice Trustee; Nielson Scott M Trustee
Grantee: Gold, Dan; Gold, Laura
Property: Parcel G East Village Pines 5; Pines East Village PUD 5
Cost: $7,750,000
Grantor: Walker, Stacy
Grantee: Smith Colter
Property: Meadow Ranch E2; Meadow Ranch E2B
Cost: $1,150,000
Grantor: Rosenberg, Maris
Grantee: Langendorff, Frank; Langendorff, Jane
Property: Residence Interest 7 Aspen Highlands Condo 8302
Cost: $25,000
Grantor: Gondola, Partners LLC
Grantee: 411 WW LLC
Property: Black Birch Estates 3
Cost: $10,050,000