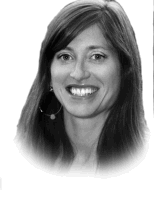 Happy Thanksgiving everyone! We made it — our second Thanksgiving in a pandemic. Sheesh. And 50-plus acres to ski on Opening Day.
It's hard to believe that ski season is two short weeks away. What?
My 20-year anniversary in Aspen happens on Nov. 2, or is it Nov. 1? At any rate, 20 years has gone by remarkably fast. It's a milestone for me…
Beth Brandon is on vacation. This column originally appeared in the Aspen Daily News on Oct. 22, 2020.
If you thought Aspen's summers went by quickly, wait until you see its fall!
Did back-to-back VIP events in Aspen take it out of you? Was it the final straw for summer's excess? Well, you can breathe a sigh of relief if…
One could look at September and the upcoming Labor Day holiday and see two ideas: an end to sweet, delicious summer, or, summer's new-and-impr…
People love to reminisce about days gone by — and Aspen really loves its past. Remember when you could go shop for jeans at Boogies then eat a…
Aspen's really aggravating people these days, isn't it? To that I would argue that a lot of people in a lot of places are aggravated, irritated and unsettled these days. So, yes, Aspen, is so "Aspen" right now...
The latest in mountain town life this summer is that everyone from Whitefish to Telluride is in search of employees — as well as affordable ho…
View all