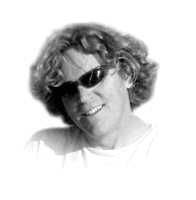 The Super Flower Blood Moon that some of us witnessed on Sunday night was dramatic. Watching the full moon get gobbled up by the shadow of earth got me...
Those are the five words that every small dog owner least wants to hear. But hear it we do, with monotonous regularity. The words often come o…
In the 1990s, when I was working at this here paper, the "information superhighway" was getting a lot of buzz in the office. The internet was a little baby...
Earlier this month, I jumped on a big, old jet airliner and flew to Vermont. First time in a long time. I haven't worn a mask much in the last couple months, but if I wanted...
A vixen has moved in next door to me. Although most single men might consider this a good thing, I'm not so sure. Yes she looks over her shoulder at me and blinks her eyes...
Remember when it was all about skiing? My buddy used to say that a lot, and it always cracked me up. He was making a statement about the changes that were rolling over this little ski town...
Sustainable Settings in the Crystal River Valley is perhaps the most wondrous gem in this region of shimmering stars. The 244-acre farm, ranch...
As I write this on March 28, 2022, at 11 a.m., it's 56 degrees in Aspen. The average high temperature for this time of year is 43 degrees. Las…
Telling the truth is dangerous business. All politics is local and these are troubled times.
View all